The Lexus CT 200h was the last model in the showroom to receive the company's spindle grille design layout, and now it seems Japan is giving the recently-facelifted model some extra flair by introducing a sporty TRD kit.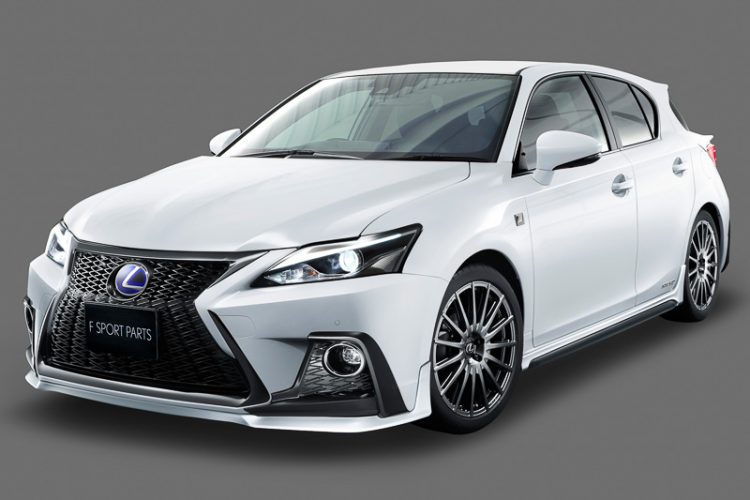 Toyota Racing Development parts are pretty rare in Australia, but overseas, particular in the US and Japan, TRD is quite a well-known brand for customising options. For the CT 200h TRD has given the hybrid hatch a complete cosmetic makeover, with enhancements at every corner.
At the front the kit includes some new tinted chrome trimming around the grille, matching tinted headlights for that sinister look, and a chin spoiler extending from the sharp front bumper bar. The fog light clusters are also revised.
Further along you'll notice some matching side skirts in black, a set of 18-inch multi-spoke wheels also in a darkened colour, finishing off at the rear with a chunky diffuser supporting an ambitious-but-sporty quad-outlet exhaust setup. The taillights also feature some discreet black skirting along the top edge.
As for mechanical enhancements, there aren't any for the 1.8-litre naturally aspirated hybrid engine. It continues to produce 100kW, offering a 0-100km/h time of around 10.5 seconds. TRD has developed some light chassis tweaks though, with added cross member bracing and suspension parts available.
We still think the CT 200h is a great-looking hatch and it certainly has potential to be transformed into a hot hatch. If only Lexus offered it with a 2.0-litre turbo option.