The hydrogen and electric Nikola One freight truck has been formally revealed in production trim with an advanced fuel cell and battery system.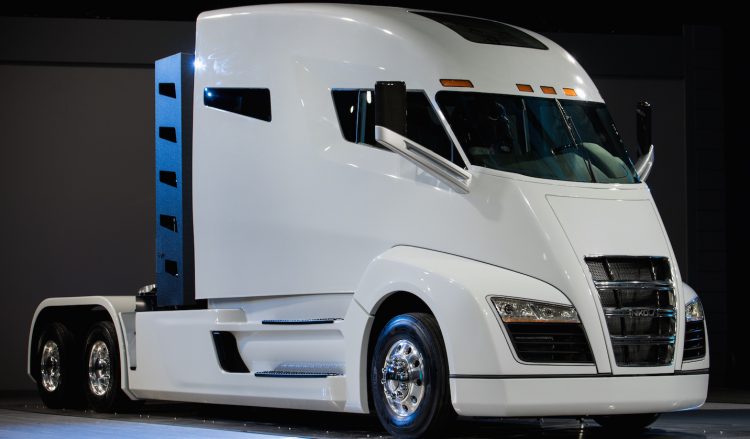 The manufacturer claims a range of 1287-1931km, using a combination of lithium-ion batteries and a hydrogen fuel cell system, which generates 746kW and 2700Nm. The truck will be available through a 72-month lease program with unlimited hydrogen fuel provided by Nikola, as well as free servicing.
Hydrogen refuelling stations are set to begin construction in January, 2018. CEO Trevor Milton said:
"Nikola will build a world-class advanced manufacturing facility which will create thousands of new jobs. There are many out there that wondered if we would deliver, but today we proudly show off the most advanced semi-truck ever built. We couldn't be more thrilled to have one of the best brands in America, Ryder, as our trusted partner providing nationwide sales, service and warranty for Nikola Motor Company."
Joining the unveiling of the One, Nikola also debuted the Nikola Zero ATV. It features a 107kWh battery pack. For such a compact vehicle, the big news is the energy density of the battery, which the company claims can power a BMW i3 for 644km on one charge. The company also claims it could fit a 125kWh battery pack in the space Tesla uses for up to 100kWh.