Steve Millen and his company, funnily enough called Stillen, have announced a new tuning kit for the latest Nissan 370Z two-door sports car. The kit comes with a comprehensive engine tuning package including a supercharger for the original 3.7-litre V6, pushing power beyond the 500hp (373kW) mark.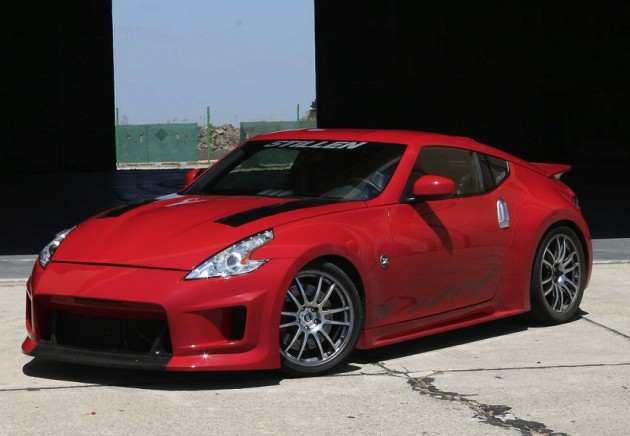 Stillen has been around for a while and is renowned for tuning up Nissan Z cars. It built kits for the old 300ZX and is known as one of the first companies to come up with a forced induction package for the first generation Nissan 350Z.
The Nissan 370Z Stillen supercharger kit comprises of a self-contained Vortech V-3 centrifugal blower unit with V-belt design pulley system. The unit also comes with cast-iron intake manifold to suit the Nissan 370Z V6 engine, as well as an air intake with polished charge pipe and genuine K&N air filters, fuel injectors, air-to-water intercooler, UpRev ECU cable and software and detailed installation instructions.
Official power figures haven't been mentioned but Stillen says that upwards of 500hp (373kW) can easily be extracted using the Vortech unit. The kit comes with all necessary fittings and connections and it all sits beneath the standard bonnet design.
Since Stillen is US-based, where there are various strict emissions laws in place in certain states, the bolt-on Stillen kit surpasses all regulations including those which keep the California Air Resources Board happy. To top it off, the Nissan 370Z Stillen kit also come with an optional 36,000-mile (58,000km)/three-year warranty.
Stillen's demo Nissan 370Z features discreet JDM-style cosmetic tweaks including lightweight alloys and a neat yet aggressive bodykit and front bumper bar. It also features a full Stillen suspension upgrade. Click play on the video below for a bit of a demonstration.