The Nurburgring production car lap time record may have just tumbled with the force of the Porsche 911 GT2 RS, a sublet Instagram photo has hinted.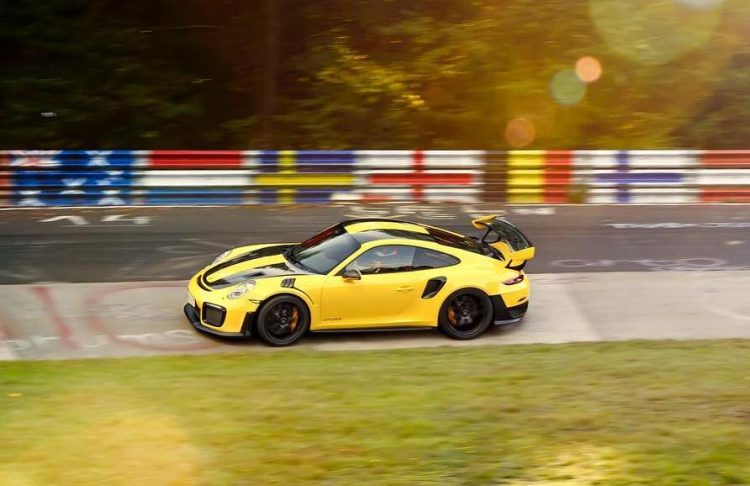 Porsche has sent out a photo onto its Instagram account, showing the new GT2 RS attacking a section of the track known as the carousel. Porsche hasn't confirmed anything yet but every report and rumour we can find suggests the new model has set a record-breaking time.
Accompanying the image are but a few words, saying; "Here we go again. Look out for the full story behind this image on coming Wednesday."
This doesn't really confirm a record per se, but showing an image of the car attacking the 'Ring certainly has some connotations attached to it. Rumours suggest the GT2 RS has in fact blistered the German track in 6:48.75. This kind of time knocks the current record-holding Lamborghini Huracan Performante off its pedestal, having posted a time of 6:52.01.
As for the car itself, this is the meatiest, fastest, and most powerful iteration of the current 991 generation yet, and also the most powerful 911 road car ever. Power comes from a 3.8-litre twin-turbo flat-six engine that pumps out a mind-blowing 515kW and 750Nm – if there was ever going to be a 911 that could take the record, this is it. We'll be sure to keep on top of this one and bring you the news as soon as it unfolds.