As some handy competition to the Ford Mustang Cobra Jet package, which is a model made by Ford and Cobra specifically for drag racing straight out of the box, there's word going around that Chevrolet is thinking of bringing out a Chevrolet Camaro ZL1-based 'Stock Eliminator' drag racing special as well.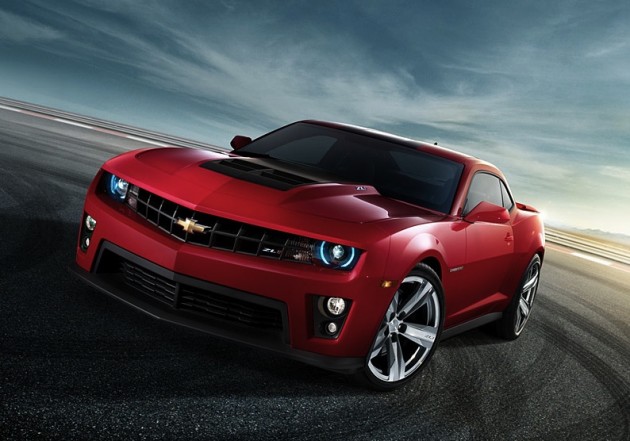 Chrysler brand Dodge has the Dodge Challenger Drag Pak, which is a ready-made drag car just-add-water driver package. According to international reports, Chevrolet is working on development of a Camaro like this that is said to be based on the hottest of Camaros; the upcoming Chevrolet Camaro ZL1.
The Chevrolet Camaro ZL1 will be the company's most powerful Camaro ever made, coming equipped with a 6.2-litre supercharged V8 offering 432kW (580hp) and 754Nm.
Extending upon this, the drag pack would come with a set of drag tyres, skinny front wheels, a roll cage and weight reduction which could easily see the ZL1 running very quick times at the strip.
The car, said to be called the Chevrolet Camaro Stock Eliminator, would be eligible to run in the drag racing class of the same name in the US.
We'll keep you updated on any official words in any case. Stay tuned.