Some details of Audi's near-future product plans have been confirmed following the company's annual press conference.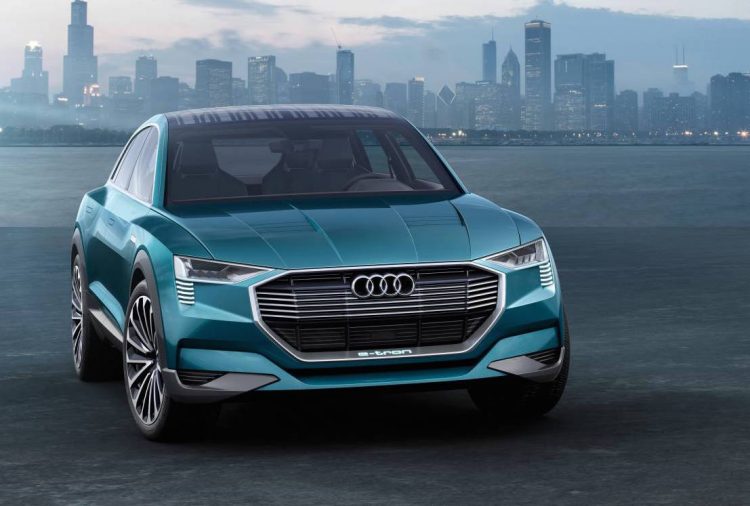 Audi confirms it will be launching three new fully electric models by 2020, and will add electric powertrains to existing models soon after. The company began training over 6000 employees in the field of high-voltage tech three years ago.
Autonomous driving technology is also being ramped up. Audi is the lead developer under the Volkswagen Group umbrella, and will kick off Level 3 automated driving capability for the first time with the next-gen A8. Users will be able to operate the system in traffic at speeds up to 60km/h.
So, when will the A8 arrive? Audi confirms it will launch to the market this year. We got a glimpse of the new model last week, with a digital rendering showing the new-look front end and massive hexagonal grille treatment.
The new model is set to ride on Volkswagen Group's latest MLB Evo platform, and is expected to shed some weight compared with the outgoing model. This should help to improve all areas of driving, including handling and performance, and fuel economy.
Also to be launched before the end of this year is the new Q5 SUV and A5. These are both set to swap to new platforms as well, helping to improve driving dynamics.
In 2018, the onslaught will continue with the launch of the new A7 four-door coupe, along with the Q8 SUV that's set to go up against the likes of the BMW X6 and Mercedes-Benz GLE Coupe.
Following in the footsteps of the Q8, Audi will launch an all-new Q4 SUV. This model is set to take on the BMW X4 and the Mercedes-Benz GLC Coupe. Audi is the last of the three German premium carmakers to offer four-door coupe SUVs, but this will change over the next two years.