Bugatti CEO Wolfgang Durheimer has apparently put production of the upcoming Bugatti Galibier four-door sedan on hold as he's not entirely convinced it is special enough yet, mainly as it does not produce "benchmark'" power and performance.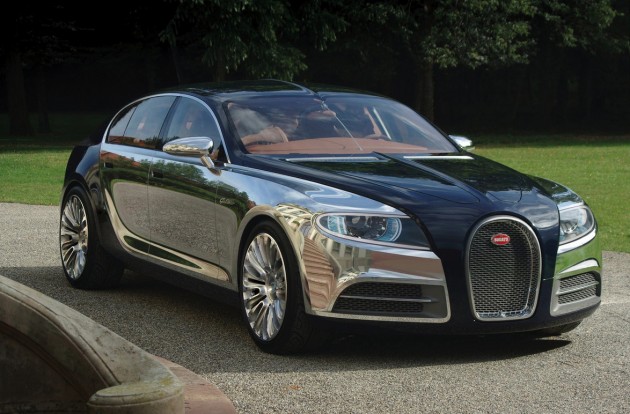 A four-door Bugatti not special enough? We're slightly confused as well, but according to reports Mr. Durheimer is saying that he wants the new super luxury Bugatti Galibier to be the best you can get. He doesn't want any question or doubt about the fact that this will be the pinnacle in super-fast luxury sedans.
In a recent report by Inside Line, a source in close ties with Bugatti management spoke about Durheimer's thoughts. The source said,
"In his opinion, there should not even be a question about the best car in the world when you sit down to discuss it with your billionaire buddies. He doesn't want to build it until it's the car that finishes the argument, not the car that starts it.

"Right now, it's definitely not enough (power) and it needs more space and comfort, especially in the rear. It's 800 horsepower now, but there are tuners today who can give you that and we don't want our car to be involved in any discussion that involves tuners, so we have to move the benchmarks."
Bugatti's showroom lineup is getting very thin, with the only model currently available being the Bugatti Veyron Grand Sport drop top.
Models that are in the pipeline include the four-door Bugatti Galibier and a rumoured Bugatti Veyron Grand Super Sport – a drop top version of the Bugatti Veyron Super Sport, aka, the current fastest production car in the world (431km/h).
Bugatti is said to be making final decisions about future production towards the end of this year. We'll keep you posted.
Also check out:
– Bugatti Galibier confirmed, more powerful Veyron Grand Sport possible
– Bugatti Veyron final 300th car just been sold
– For Sale: Bugatti Veyron Super Sportin UK