Bugatti has announced that progress on the Bugatti Galibier will continue but some changes to the original concept design plans will be made before it hits production. The Bugatti Galibier will be the company's only four-door and most luxurious model.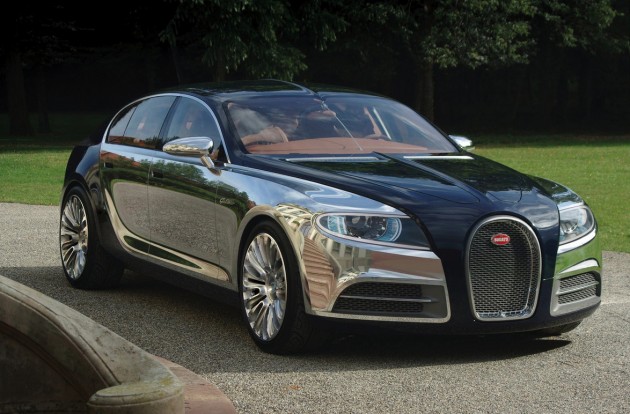 Bugatti is revising the design and styling of the big Bugatti Galibier from the concept version (pictured) as it is not happy with it. Bugatti boss Wolfgang Durheimer says that new designs are past the halfway point of the design process however, and that a concept is expected to be presented to the executives at Volkswagen Group by Christmas this year.
The new design will be instantly recognisable as a Bugatti model, like the concept, and one that is inspired by the mighty Bugatti Veyron. Durheimer said in a recent Autocar report,
"The design will be different, especially from the B-pillar back, the ingress and regress to the rear seats will be improved, as will the legroom and ergonomics, the car will be a little longer, and the power of the engine will be at least four figures."

He says, "You will still recognise the design from the concept, but now this is a design I can be 100 per cent behind".
In concept form, the Bugatti Galibier featured a twin supercharged version of the Bugatti Veyron 8.0-litre W16 engine, outputting around 900hp (671kW).
Earlier this month, production of the Bugatti Galibier was put on hold due to Bugatti not being happy with the powerplant, saying that the Galibier was not powerful enough. But with Durheimer saying four figures, we can expect it to produce over the 1000hp mark.
Specifications of the revised Galibier might be released during the new design pitch by Christmas. The epic sedan is said to go on sale some time in 2013.
Also check out:
– Bugatti Galibier confirmed, more powerful Veyron Grand Sport possible