Remember the old Mazda MX-6 from the 1990s? A modern interpretation could be on its way as Mazda has just filed a trademark application for the name.
Records were found at the European Trade Mark and Design Network recently, showing an application filed on October 16, and a 'published' status on November 7 for the name "Mazda MX-6". This could suggest Mazda is considering reintroducing the nameplate.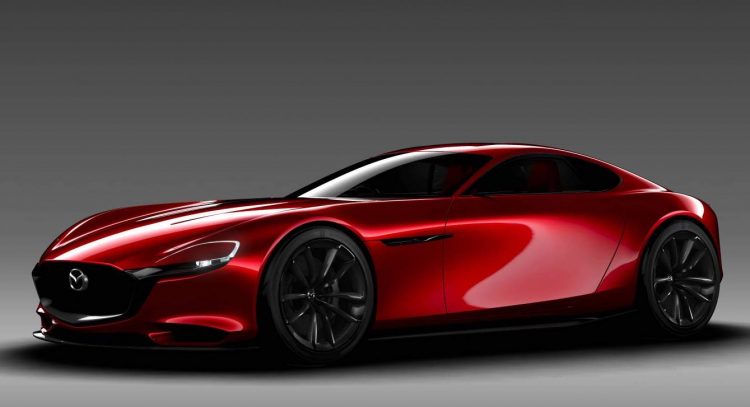 Mazda has been known to be working on some kind of new rotary-powered sports car, set to come in as something of an 'RX-9'. The company also unveiled a striking concept sports coupe in 2015, called the RX Vision concept (above), which could hint at its design. However, Mazda may be looking to introduce a sports car just beneath it as development of the notorious rotary engine continues.
You might remember the Mazda Vision Coupe concept (below) from last year. This was pitched as a four-door coupe with an elegantly long and swooping roofline, pillarless doors, and a striking front end with an exaggerated interpretation of its latest inverted grille layout.
Considering the current trends, our guess is Mazda could be looking to introduce a new four-door coupe to take on the likes of the Volkswagen Arteon. We are just speculating but the Mazda6 already competes with the VW Passat, so a four-door coupe brother could go down well.
We'll have to wait and see for more information. Of course, there's always the possibility Mazda is trademarking the MX-6 name simply to stop anyone else from taking it. Trademarks don't always mean a production car is on the way.