Remember the first-ever Lamborghini Aventador crash reported a few weeks ago? Some more details of the accident have come through and it turns out a motoring journalist was behind the wheel at the time.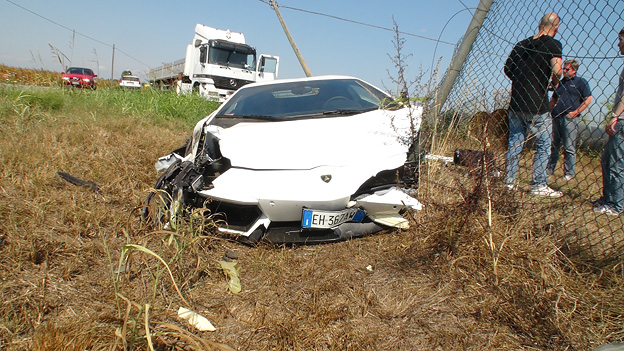 Austrian journalist Thomas Glavinic was testing the Lamborghini Aventador LP700-4 at the time of the crash, and evaluating it for Autorevue – an Austrian car magazine – for a supercar supertest and review the magazine was conducting.
The crash occurred on August 30 earlier this year, in Padua, Italy. Mr. Glavinic was travelling along a highway and was about to attempt an overtaking move on a large truck. The truck then made a sudden lane change, accidentally intercepting the Aventador's path.
Mr. Glavinic and the stunning Bianco Isis (white) Lamborghini Aventador then went spinning off the road and into a ditch, collecting a small pole on the way. The poor Aventador suffered mostly cosmetic damage. Luckily, no one was injured.
It seems this was just one of those accidents that was difficult to avoid. Shame about the Aventador though. The full report is published in the latest edition of the Autorevue magazine.