BMW M has announced the ultimate gadget for track day enthusiasts; a GoPro camera integration platform that pairs with the on-board lap timer application.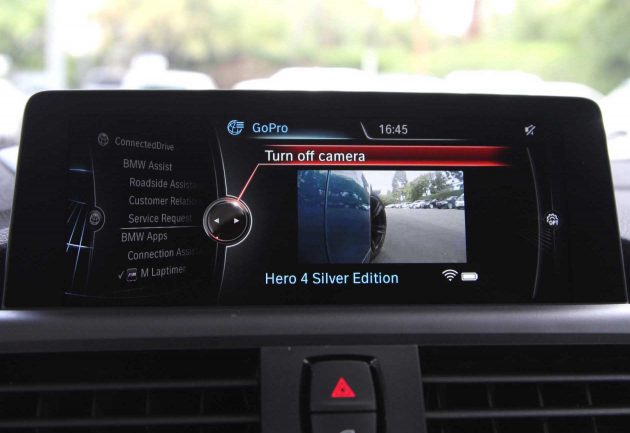 The latest BMW M cars come with an on-board lap timer app so owners can hone their driving skills and push their vehicles to the limit on the track, and keep an eye on lap time progress. Now though, it will be even easier for such fans to show off their efforts to others.
Buyers and owners will be able to apply a software update to their vehicles later this year that will see a new option to integrate GoPro cameras with the lap timer function, requiring an iOS device and WiFi.
This then will allow users to operate the camera, including hitting record and stop, remotely, as well as view the live info in regards to the camera's battery level. Information is recorded on the camera memory card like usual, but also on the device so it can be viewed on the BMW interface. Christian Schmid, senior development engineer at the BMW Group Technology Office USA, said:
"The BMW M Laptimer and GoPro integrations have both proven to be incredibly popular with driving enthusiasts. From the time that we launched the first in-car integration for a GoPro camera, bringing that integration together with the BMW M Laptimer seemed like the natural way to really enhance the track driving experience."
Other bonus features include six shooting modes, including night driving, winding road time-lapse, sport drive facing out, and leisure drive facing out. Preview images will also be possible so users can rest assured the camera is lined up properly without having to leave the cabin.
BMW will launch the interactive program with the BMW M Laptimer application during the middle of this year. It will support GoPro Hero 3 and above and iPhone 4S and above.