The latest catalogue of tasty M Performance parts and accessories from BMW will be showcased at the upcoming SEMA show, including racy options for the M3 and M4, as well as the 340i and 440i.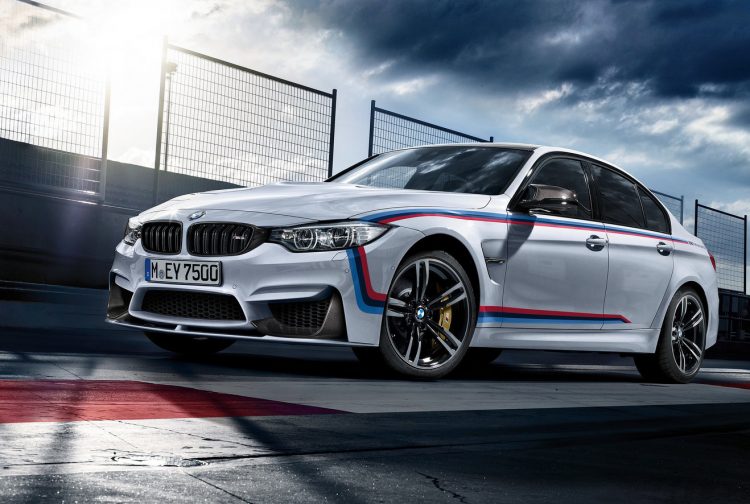 Standing out at the event is sure to be the new 'motorsport aerodynamics' kit for the M3. It incorporates a massive carbon fibre rear wing, like a race car, along with special carbon side skirts, and front wings. The show car also features traditional BMW M racing stripes for the ultimate go-fast look. Market entry for the kit is penned for mid-2017.
Also on show is a new coilover suspension system for the M3 and M4. It uses new adjustable M Performance dampers and springs, with ride height settings between 5mm and 20mm via an spring plate. BMW says the kit brings "racing-inspired" driving dynamics to the road.
A special M Performance power and sound kit will be on display for the 340i and 440i, new to the North American market. It comprises of a higher-flowing exhaust system with an integrated bi-modal valve which can alter the engine note via the Sport and Sport Plus driving modes.
The performance upgrade comes with an engine management software tune, lifting engine output from 240kW and 450Nm to 264kW and 500Nm. BMW says these changes cut the 0-60mph (97km/h) time by 0.2 seconds, with the standard 340i covering the sprint in a claimed 5.1 seconds for the auto.
BMW will be using the 2016 SEMA show to reveal its new Remote Engine Start function for the first time. The technology will initially be available for the current F10 5 Series, and the X5 and X6 large SUVs. It allows drivers to start the vehicle from outside, bringing the car up to normal operating temperature and allowing the cabin to be heated or cooled before the driver gets in. The system is activated by pressing the 'lock' button on the key three times.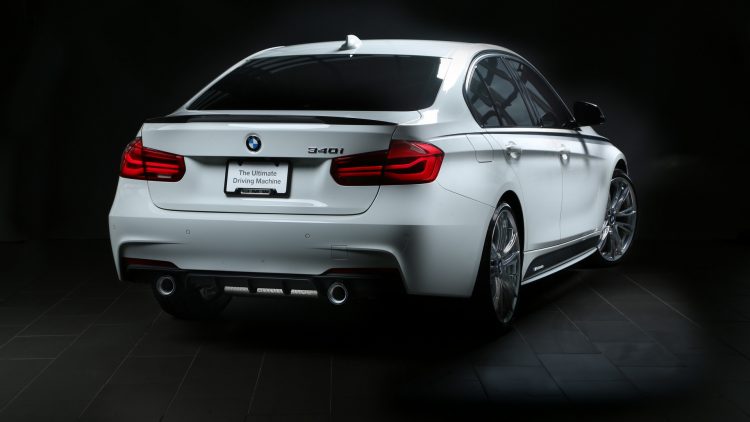 Lastly, BMW's M Performance division will also be showing off a new set of 19-inch front and 20-inch rear dark grey alloy wheels on an M3. These wheels, currently in concept stage, are contracted using technology derived from motorsport, with the wheel being milled and weight-optimised from a single forged blank. BMW says the wheel is anticipated to become available on the market for the M2 and M3/M4 in the middle of 2017.
More details will be revealed at the 2016 SEMA show which runs from November 1-4. Stay tuned for plenty of updates.