Have you ever wondered what is the fastest production car to cover 0-300km/h? You can wonder no more, US high performance carmaker Hennessey has just released a video showing official runs in its Hennessey Venom supercar.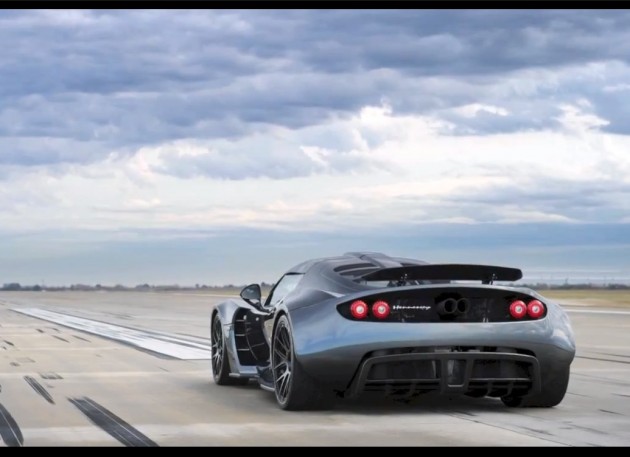 Even though it is very loosely based on a Lotus Exige body, the Hennessey Venom is a production car in its own right, and not an aftermarket tuning package. The lightweight nature of the Exige was used simply to assist in keeping the power-to-weight ratio low.
Power comes from 6.2-litre twin-turbo V8 producing around 895kW of power and a bone-shattering 1564Nm of torque. As you can see in the video below, which has been Guinness World Record certified, the Venom is able to cover 0-300km/h in an average of 13.63 seconds.