Beijing in China is notorious for it's air pollution problem, with air quality often so bad that people are advised not to go outside, or wear respirators if they do.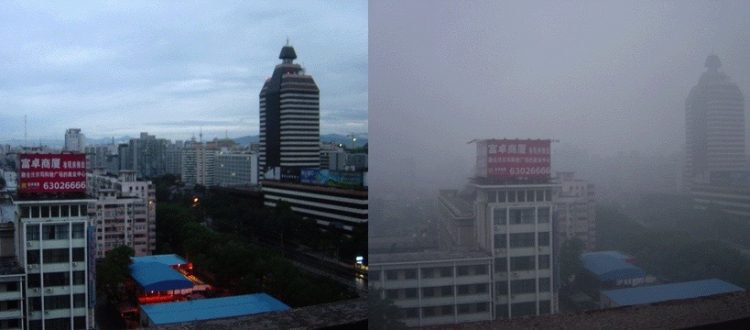 With this in mind, a new pollution control measure is being considered that could see every taxi in Beijing changed for an electric vehicle.
There are currently 70,000 petrol-powered cabs driving through Beijing's soupy air, and according to National Business Daily, the plan is to replace all of them, at a cost of 9 billion yuan (about AU$1.72bn). The plan also extends to surrounding cities including Tianjin and Hebei. A big part of this plan is the rapid construction of charging stations to facilitate this move.
The impact of taking that quantity of fossil-fuel powered cars off Beijing's roads cannot be overstated. A lot of this can be attributed to an excess of motor vehicles and a surfeit of coal power stations.
In 2014, 11.7 million cars were ordered to stay off the road in an effort to reduce the presence of poisonous gasses, when the World Health Organisation declared a crisis. The Chinese government currently offers incentives for consumers to switch to EVs and there has been significant growth in EV purchases, even though EV prices are quite high.