The national VFACTS vehicle sales figures for Australia during May 2015 have been released, with the Toyota HiLux coming out as most popular overall despite the new model being just around the corner.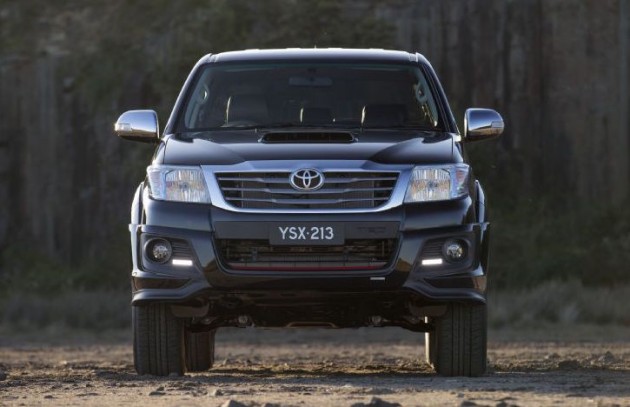 In terms of the most popular manufacturer or brand, Toyota has planted itself at the top of the board once again. The Japanese carmaker sold over 600 more vehicles than in April, however, sales are 7.6 per cent down on the achievement made during May of last year.
In terms of the top 10, Mitsubishi has stormed from eighth position in April to fifth in May, while Kia claims back 10th spot from Mercedes-Benz (2754). The top ten brands for May 2015 were as follows:
Toyota – 15,928 (up from 15,299 of April 2015)
Mazda – 8717 (up from 8068)
Hyundai – 8269 (up from 7210)
Holden – 7956 (up from 7072)
Mitsubishi – 6149 (up from 4077)
Ford – 5994 (up from 5163)
Volkswagen – 5534 (up from 4572)
Nissan – 4467 (up from 4188)
Subaru – 3776 (up from 3052)
Kia – 2810 (up from 2309)
As for the most popular vehicle models, the HiLux workhorse came out on top during May. The Mazda3 won the Corolla-Mazda3 battle, but interestingly the Mitsubishi Triton and Ford Ranger take over fourth and fifth place, pushing out the Holden Commodore. The top five models in terms of outright sales for May 2015 were as follows:
Toyota HiLux – 3173 (up from 2789)
Mazda3 – 2876 (up from 2365)
Toyota Corolla – 2688 (down from 3238)
Mitsubishi Triton – 2683 (up from 1538)
Ford Ranger – 2411 (up from 2200)
The popularity of the Medium Cars under $60,000 segment seems to be dwindling somewhat, although the Toyota Camry still leads the way. It reported 1464 sales, far ahead of the next-best Mazda6, with 452 sales. Rounding out the top three was the relatively new Subaru Liberty with 328 sales.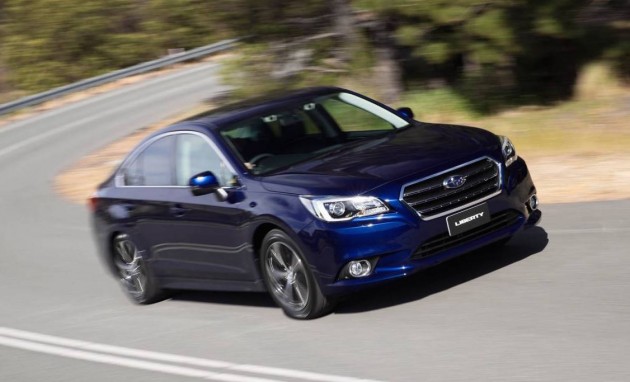 Stepping up to the competitive Medium Cars over $60,000 class, sales of the Mercedes-Benz C-Class have slackened off a bit in recent months as the hype of the new model passes. It still stands a big step ahead of the rest though. Its main rival, the 3 Series, moved back into second place in May after slightly dropped sales the previous month. The top five in this segment were as follows:
Mercedes-Benz C-Class – 703 (up from 681)
BMW 3 Series – 423 (up from 303)
Mercedes-Benz CLA-Class – 287 (down from 304)
Audi A4 – 251 (up from 233)
Lexus IS – 205 (up from 175)
In the saddening Large Cars under $70,000 segment, the locally-made lion-badged sedan is maintaining good sales… well, for a model that is soon to go out of production. Poor old Ford lovers aren't soaking up as many Falcons anymore. In fact, for every person that bought a Falcon during May, more than four bought a Commodore. Holden sold 2217 Commodores, followed up by 520 Falcons, and just 326 Toyota Aurions.
Over in the premium Large Cars over $70,000 class, Audi and BMW tied for second place due to a decline in 5 Series sales and an increase in Audi A6 sales. The Jaguar XF is definitely hanging in there, posting decent figures consistently each month. Maserati seems to be doing well with the new Ghibli as well, stepping into fourth place in May. The top five in this segment were as follows:
Mercedes-Benz E-Class – 92 (down from 98 of April)
BMW 5 Series – 51 (down from 60)/Audi A6 – 51 (up from 48)
Jaguar XF – 41 (down from 56)
Maserati Ghibli – 39 (up from 22)
Mercedes-Benz CLS-Class – 36 (up from 32)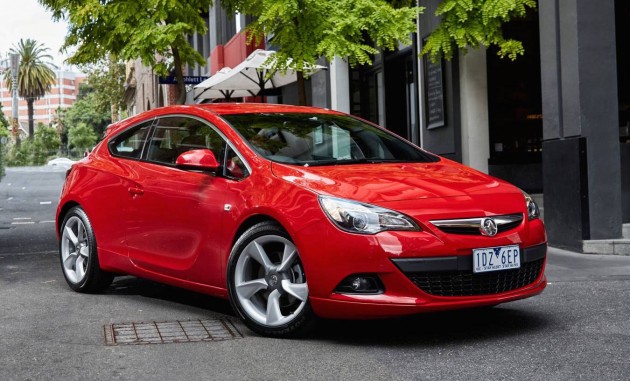 Moving into the cheap and cheerful Sports Car under $80,000 category, Toyota has reclaimed top spot with the 86. Next month this might change though as Hyundai has just released the updated Veloster, including a new dual-clutch auto option. If VFACTS had the WRX where it should be, in this segment, it would have taken home the gold in May. Holden moved into the segment for the first time, and jumps straight into fourth and fifth position with the Astra Sport and Cascada convertible. The top five models in the category were as follows:
Toyota 86 – 256 (down from 272)
BMW 2 Series Coupe/Convertible – 162 (down from 176)
Hyundai Veloster – 143 (down from 322)
Holden Astra Sport – 81 (new model)
Holden Cascada – 58 (new model)
(Subaru WRX – 279 [up from 226] – not officially in this segment)
In the desirable Sport Cars over $80,000 segment, the new Audi TT is building momentum and moves into third place. The rest of the lineup remains unchanged in terms of positions, with the BMW 4 Series out with a clear lead. Sales are up for all in the top five. The top five in this category were as follows:
BMW 4 Series Coupe/Convertible – 198 (up from 175)
Mercedes-Benz C-Class Coupe – 131 (up from 60)
Audi TT – 79 (up from 54)
Audi A5 – 64 (up from 60)
Lexus RC – 59 (up from 53)
In the money-is-no-object Sport Cars over $200,000 class, the Porsche 911 was easily the most popular in May. Ferrari is holding a good position, coming in at third place, while Bentley moves into the top five. The top five in the category during May 2015 were as follows:
Porsche 911 – 38 (down from 43)
BMW 6 Series – 20 (up from 11)
Ferrari (models not specified) – 14 (down from 17)
Maserati (models not specified) – 12 (up from 10)
Bentley (models not specified) – 10 (up from 2)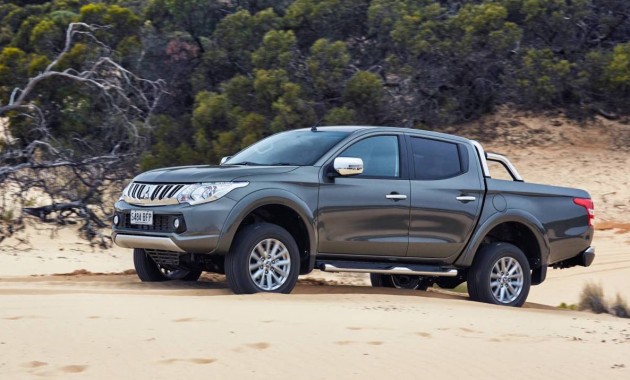 A change of pace now. The 4×4 utes was led by the new Mitsubishi Triton with 2262 sales. It was followed closely by the trusty HiLux which went to 2177 buyers, and then the Ford Ranger with 1916 sales.
Combined 4×2 and 4×4 ute sales were of course led by the HiLux. With strong 4×4 sales, Mitsubishi was able to shift into second place. The Foton Tunland showed promise, moving into ninth place. The rest of the top 10 rankings remain unchanged. All models experienced an increase in sales compared with April, except the Nissan Navara (probably due to the transition of the new model). The top ten 4×2 and 4×4 combined figures for May 2015 were as follows:
Toyota HiLux – 3173 (up from 2789)
Mitsubishi Triton – 2683 (up from 1538)
Ford Ranger – 2411 (up from 2200)
Holden Colorado – 1580 (up from 1328)
Isuzu D-Max – 1175 (up from 1044)
Mazda BT-50 – 1073 (up from 897)
Nissan Navara – 824 (down from 841)
Volkswagen Amarok – 811 (up from 569)
Foton Tunland – 103 (up from 86)
Ssangyong Actyon Sports – 21 (up from 9)
In sporty and fun-loving SUV segments there have been a number of interesting trends. The new junior Mazda CX-3 is still selling like hotcakes, however, it couldn't hold onto strong sales it reported in April, opening up top place in its segment for the Hyundai ix35 swoop back in.
Moving up a size, the Mercedes-Benz GLA-Class managed to take top place, while in the size above that the Audi Q5 posted strong numbers to retain the lead. The BMW X3 reclaims second place after Porsche failed to hold onto the good sales it reported in April with the Macan.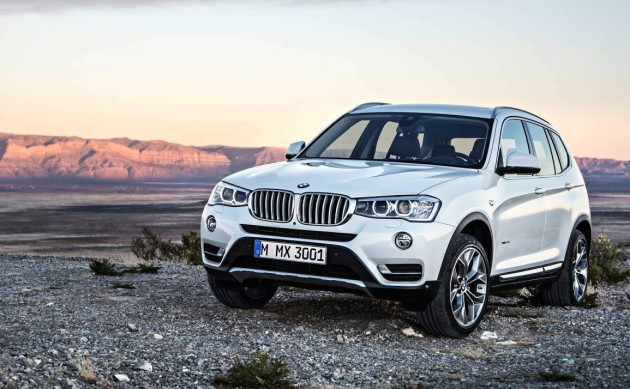 As for the large segments, most positions remained unchanged from April. Lexus was kicked out of the big class with the LX, while the BMW X5 moved back into top place in its segment. In all SUV segments the most popular ones during May 2015 were as follows:
SUV Small under $40,000:
Hyundai ix35 – 1395 (up from 1389)
Mazda CX-3 – 1035 (down from 1396)
Mitsubishi ASX – 950 (up from 515)
SUV Medium under $60,000:
Mazda CX-5 – 1981 (up from 1868)
Toyota RAV4 – 1633 (up from 1399)
Nissan X-Trail – 1317 (up from 1171)
SUV Medium above $60,000:
Audi Q5 – 412 (up from 363)
BMW X3 – 366 (up from 102)
Range Rover Evoque – 171 (down from 182)
SUV Large above $70,000:
BMW X5 – 376 (up from 174)
Range Rover Sport – 260 (down from 304)
Volkswagen Touareg – 251 (up from 178)
SUV Upper Large under $100,000:
Toyota LandCruiser – 826 (up from 806)
Nissan Patrol – 132 (down from 138)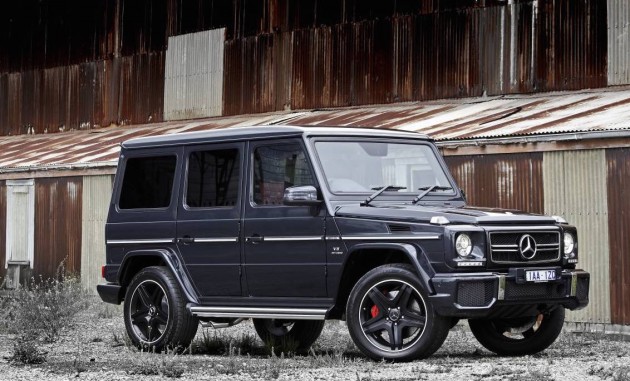 Total new vehicle sales in Australia in May were up on April's efforts. In May, Australian buyers purchased 93,327 vehicles, compared with 81,656 in April. Sales were down 1.3 per cent compared with May 2014 though, but year-to-date figures are up 2.5 per cent.
In terms of what fuel type buyers went for in May, electric vehicles are starting to catch up. Last month EVs were more popular than LPG vehicles. The figures for private buyers in terms of vehicle fuel type were as follows (passenger, SUV, and light commercial combined):
Petrol – 36,362 (up from 32,165 of April)
Diesel – 12,750 (up from 10,752)
Hybrid – 331 (up from 246)
Electric – 17 (down from 34)
LPG – 13 (down from 20)