The new Museo Ferrari (Ferrari museum) has just been opened by company president Luca di Montezmolo in the home of the Prancing Horse in Maranello, Italy. The extensive exhibition facility showcases some of the finest Ferrari vehicles ever created.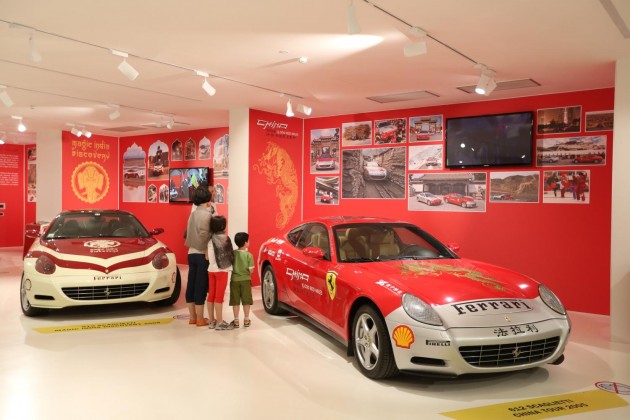 The original building of the museum recently underwent major renovations, and has been extended by over one thousand square metres.
Inside, the facility features a permanent showcase of the most significant single-seat Ferrari F1 racers ever made. It also has temporary exhibitions, including the latest 'From Cinecittà to Hollywood, all Ferraris in the cinema'.
The Hollywood theme shows clips of some of the most well-known movies that have featured iconic and legendary Ferrari vehicles, as well as some actual examples in-the-flesh, including the 275 GTB4 which was owned by Steve McQueen, and the one-off 330 LM-based creation used by Federico Fellini in 'Spirits of the Dead'.
Montezemolo said during the official opening,
"The Museum represents a vital way of showing the general public the history and culture of a company that is strongly focused on the future. This year we will reach the figure of three hundred thousand visitors which, for a Museum which is not located in a big city, is a great success.

"I am very pleased with the renovation of this building and also how the new Maranello Ferrari Store is doing."
The museum is located at 43 via Dino Ferrari, 41053, Maranello.