Images of the hotly anticipated Audi S1 quattro have leaked online ahead of its unveiling expected to take place tomorrow. This will be the first A1-based 'S' model to hit the market.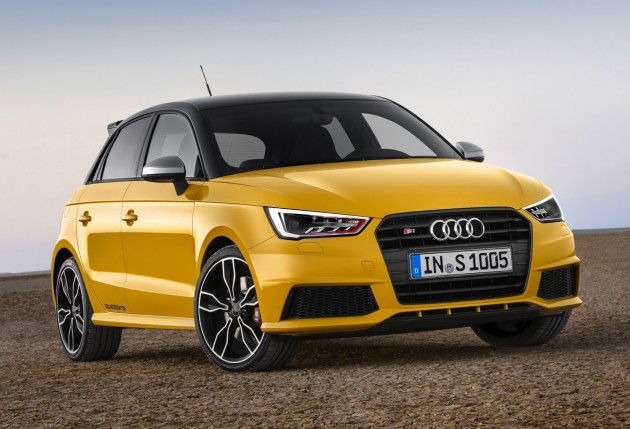 Audi released a teaser last week previewing an all-new model. The company simply said the new model would have a number in its name. We now learn this could very well be the model it was talking about.
Specifics on the engine and powertrain are yet to be confirmed, however, reports suggest it will come with a 2.0-litre turbocharged four-cylinder producing around 170kW.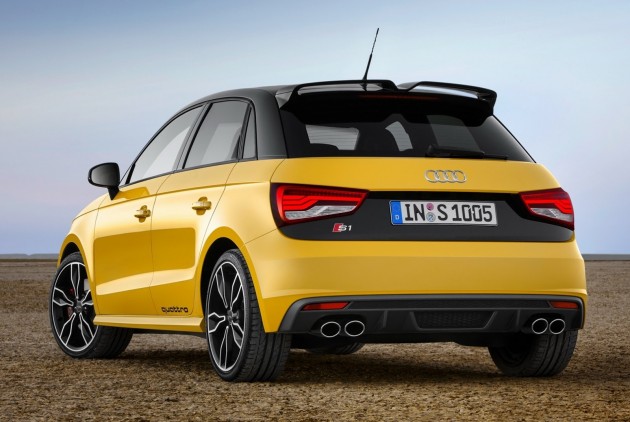 Linked up to a quattro all-wheel drive system, the S1 is set to be a cracking little hot hatch. In fact, it will be the only all-wheel drive compact super hatch on the market.
It's unknown if it will be available in both manual and dual-clutch auto forms. As mentioned, full details are expected soon.
UPDATE: Audi has officially unveiled the new model. It comes with a 2.0TFSI producing 170kW and 370Nm, matched up to a six-speed manual transmission and all-wheel drive. Acceleration from 0-100km/h takes just 5.8 seconds.
It'll be available later this year in S1 and S1 Sportback forms. Australian specs and prices are yet to be announced.