Production of Audi's upcoming e-tron fully electric SUV has commenced at the company's Brussels plant in Belgium, with the first example already complete.
The Audi e-tron is the first electric SUV to be launched by the company. It's set to be about the size of the Q5, powered by a 95kWh battery and electric motor system that provides up to 300kW and 561Nm. Acceleration from 0-100km/h will take less than 6.0 seconds, according to Audi.
Audi says, using a 150kW quick-charge station, the new e-tron promises long-distance driving with only a 30-minute recharge between stops. Not only will it offer practical and real-world driving capability for an electric vehicle, it will also showcase some pretty amazing technologies.
For example, it will show off a new "virtual exterior mirror" innovation which we presume will incorporate cameras, as well as a fully connected interior with at least three high-res digital screens. Interior images of a pre-production model revealed twin touch-screens for the main dash fascia and another 'virtual cockpit' digital screen for the instrument cluster.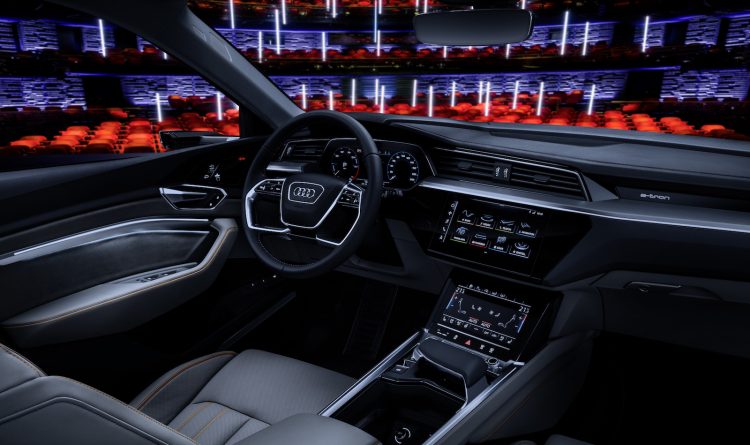 In order for Audi to commence production it had to prepare its Brussels plant to accommodate the manufacturing of such a vehicle. Employees also underwent extensive training. Now, Audi says the facility is the world's first CO2-neutral setup in the premium segment, running on energy from renewable sources.
A full debut for the e-tron, which is set to be just one of many new electric models to be introduced under the e-tron label, will take place on September 17. When it hits the market next year it will compete with the likes of the Mercedes-Benz EQC and BMW iX3.