The replacement for the Bugatti Veyron hasn't even arrived, yet we're already hearing there will be an open-top targa version on the way.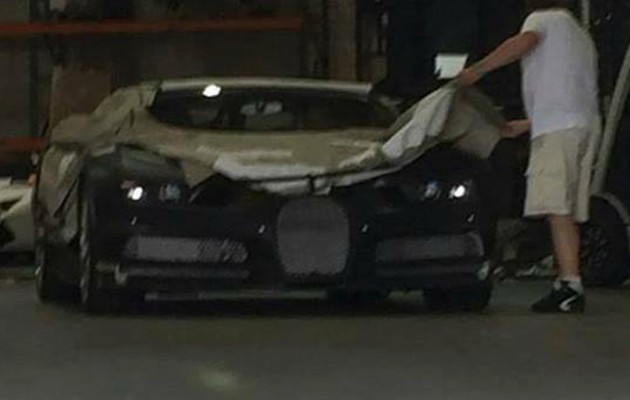 According to a recent Autovisie report, Bugatti is planning to introduce a unique targa top version of the new model to sit along side the regular coupe. Like the Veyron and its roadster versions, the open-top 'Chiron', as it's known, is likely to be built in strict limited numbers.
It's believed Bugatti is going for a targa layout this time around instead of the usual fully open-top layout. Word has it the roof will entail two removable carbon fibre pieces and a thin crossbar in the middle to maintain structural rigidity, especially during extreme high speeds.
There are a few rumours circulating around, apparently stemming from customers who have ordered an example already. These say production is limited to 500 units for the targa, with 120 orders already down. Of course, Bugatti is yet to confirm so we must take that with a grain of salt.
As for the powerhouse in the engine compartment? Bugatti is still yet to shed any official light, but as far as we know the Chiron will come with an evolution of the Veyron's 8.0-litre W16 engine.
There's speak of electronic turbochargers and even hybrid support. Output is tipped to top 1500hp in either case, which would be 300hp more than the Veyron Super Sport. That's over 1.1 megawatts. It should be good for another top speed world record.
The coupe is expected to arrive some time in the next 18 months, with the targa arriving about a year after.