Some more details are starting to emerge regarding the next-gen Volvo V40 small premium hatch, with word the new model will be offered with a fully electric powertrain option for the first time.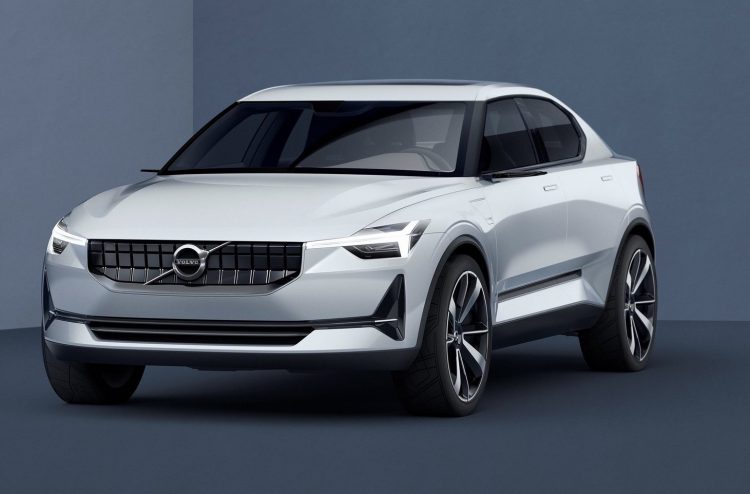 According to a recent Auto Express report in the UK, the next-gen V40, due around 2019-2020, will not only be offered with an electric powertrain option but also as a plug-in hybrid. The usual D3, D4, T3, T4, and T5 badges are also set to continue.
It's understood the new V40 will share plenty of design and mechanical fundamentals with the XC40 compact SUV. The new SUV debuted earlier this year as the first model to ride on Volvo's latest Compact Modular Architecture (CMA), which is Volvo's brand-new layout packaging in modern construction and clever packaging.
The new V40 is set to adopt the same platform, and according to the report, it will share the same wheelbase as the XC40. Where things will differ in terms of the design is with the overall height and roof profile.
With a lower ride height and swoopier roofline than the XC40, the V40 will be a more sporty-looking hatch compared with the XC40's SUV approach. Sharing the same wheelbase though will open up more cabin space compared with the current V40.
At 2702mm, the XC40's wheelbase is much longer than the current V40, which measures 2647mm. This is expected to open up more rear seat space, potentially giving it an edge over the usual German rivals, including the Audi A3.
Aside from sharing similar dimensions and footprint, the new V40 is said to go for a more dynamic driving character compared with the XC40. Speaking with the British publication, Volvo R&D boss Henrik Green said:
"XC40 aims for an urban environment, giving you comfort and also the commanding view in the traffic and at junctions. But we don't have to follow this approach with other 40-series models that are coming."
Like the XC40, the next V40 is likely to showcase some big leaps forward in terms of connectivity and online technology, and is set to come with a large portrait-style touch-screen for the dash and a fully digital instrument cluster.