Renowned Audi tuner ABT Sportsline is showing off its latest upgrade package for the 2015 Audi S3 sedan, giving it more power and some visual tweaks.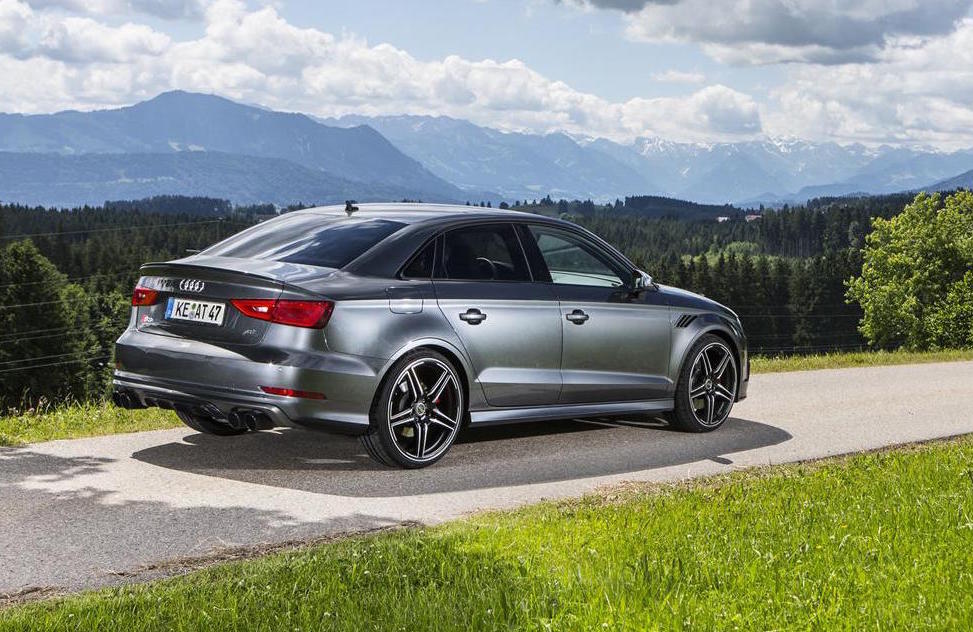 Starting with 221kW channeled through a quattro all-wheel drive system, the cooking S3 is already a rather potent little unit for most. Not so, says ABT. The company has wound the wick up to 294kW and 480Nm (up from 380Nm). This figure puts the five-cylinder RS 3 in the shade by 24kW.
No 0-100km/h times are mentioned, but considering the standard version covers the sprint in 5.3 seconds (manual) and 4.9 seconds (S-Tronic DSG), a low 4-second time is probable.
Other tasty additions include a stainless-steel muffler with black chrome-plated exhaust tips, a matt black grille, sporty front guard inserts, and 18- or up to 20-inch alloy wheels rounding off the cosmetic side of things.
Suspension is upgraded too, with new front and rear anti-roll bar, while interior ambience gets a lift thanks to custom floor mats and integrated entrance lights.
The S3 sedan retails from $62,200 in Australia, and from $59,900 for the hatch. The RS 3 hasn't arrived yet but is expected to be around the $80,000 mark when it does.