Kia is believed to be in negotiations with at least one team to enter the future Virgin Australia Supercar Championship (to replace current V8 Supercars), with its entrant likely based on a rear-wheel drive 'four-door coupe' set to arrive in Australia next year.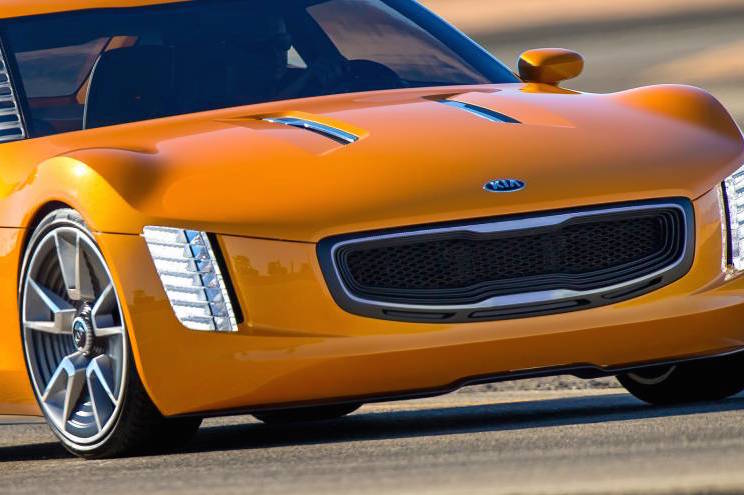 Based on the same platform as the upcoming Genesis G70, the Stinger GT – as it is allegedly going to be called – will likely feature a 2.0-litre turbocharged four-cylinder and 3.3-litre, 275kW/514Nm twin-turbo V6 as part of its range, starting from as low as the mid-$40k mark.
Kia Australia's chief Damien Meredith confirmed with Motoring the local arm has been talking to teams to enter after the V8-only rule is lifted in 2018, allowing alternative powertrains such as the aforementioned V6. He told the website:
"I have two talks with one group. And [but] I've told them 'we can't give you any info until well into next year'."
That group is believed to be Gary Rogers Motorsport. He remained cagey about the prospects of following through with a racing entrant:
"If you ask me would we be interested in racing – the answer right now is no. Is something we will look to in the future, [the answer is] probably yes."
If true, the Stinger GT could prove popular with budget-minded Australian motorists who will have no affordable, rear-wheel drive sedans after 2017. It could be a fly in the ointment to Holden too which is switching to a front/all-wheel drive Commodore, while still intended to field a Supercar in 2018 and beyond.