Karma has released a teaser clip of its upcoming flagship plug-in hybrid called the Revero, set for its official debut in less than a month.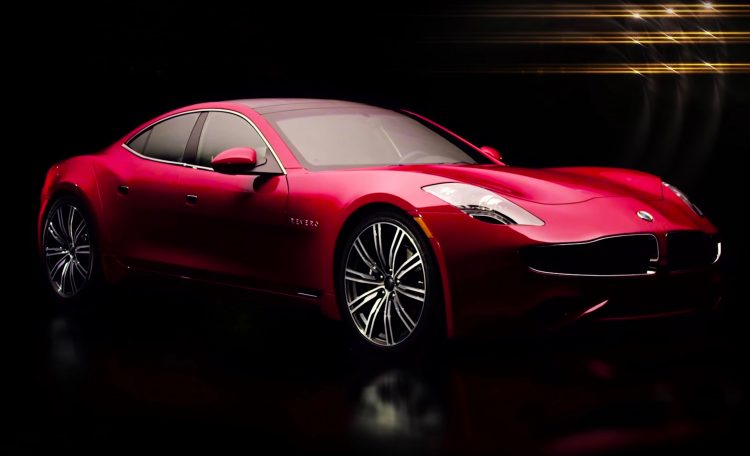 The short clip bills the Revero as "beauty that is almost… primal", and carries over a significant amount of design language from its predecessor by former brand owner Fisker. Despite the similarities in appearance, Karma says the Revero will have "huge, serious, major upgrades throughout the electronics system, wiring, charging and battery" compared to the model it replaces.
Powertrain components installed in the Revero are set to come from a partnership with BMW, with co-development on batteries and other hardware. It will carry over the solar panel roof design but says the efficiency of these photovoltaic cells is much more efficient, and able to generate sufficient power for the entire car.
The Karma Revero will be assembled in the US at Karma's factory in California, which at peak capacity is set to produce over 3000 units annually. The Karma lineup will be made up of the smaller, more affordable Atlantic, alongside the flagship Revero.
As reported earlier in the week, Karma is currently in the process of establishing a much larger factory in China, set to produce around 39,000 Atlantic models and 11,000 Revero units annually.
This news may come as vindication for long-time Fisker fans, as the Revero was initially a concept planned by the now bankrupted Fisker. When the company went bust, so did the hopes of seeing the Revero materialise. Now though, since the takeover from a Chinese-based consortium the Revero is back, with the official unveiling set for September 8, and production slated to begin later this year.
Karma also says it will be the only manufacturer in the world the hand-paint its vehicle's badges, adding to its personal appeal. The manufacturer is already taking orders for the Revero, with a starting price of just over US$100,000.
https://youtu.be/MKP0bJsBNes