Not happy with the power of your new Alpina B4 Bi-Turbo? A new model is being announced called the B4 S Bi-Turbo, as previewed at the Geneva motor show earlier this year.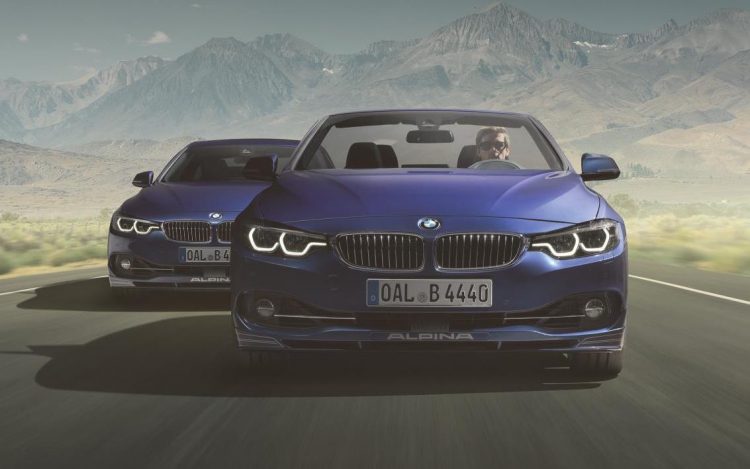 The S edition is based on the BMW 4 Series. More specifically, the 440i and its 3.0-litre turbocharged inline six engine. This usually produces 300kW and 600Nm in the B4.
Thanks to new Alpina turbochargers and an uprated cooling system, these outputs are lifted to an M4-squashing 324kW and a whopping 660Nm. This translates to a 0-60mph time of just 3.9 seconds, and a top speed of just over 300km/h.
Like the regular B4 Bi-Turbo, the S comes with a completely bespoke interior compared with the BMW 4 Series. There's special dials, steering wheel, luxurious leather, and plenty of Alpina-branded trimmings.
For the exterior it's a similar story. You'll find a custom yet subtle bodykit with front and rear spoilers, along with Alpina's traditional thin-spoke alloy wheels. Speaking about the new model, Alpina GB general manager, Gary Lott, said:
"Alpina customers value the finely honed feel of a bespoke car and the easily accessible performance that comes with substantial torque. An Alpina is often described as 'the best performance car for the real world' and that's something we are very proud of and looking forward to sharing with guests."
Alpina says the S has been developed over a two-year programme, with every aspect including comfort, efficiency, and style revised. It will be shown in full at the London motor show running from May 4-7. Given that Alpina is now available in Australia, we suspect the S update will arrive locally soon.