The Citroen DS3 is one of the most popular vehicles in its class in Europe, but up until now it has only ever been offered with an old four-speed automatic.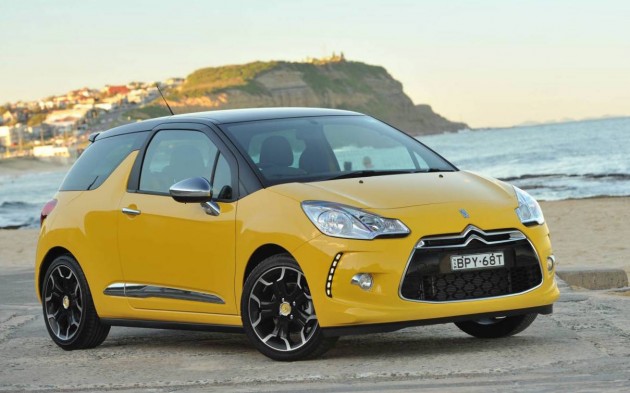 Citroen is finally offering something decent for automatic transmission drivers. It's a new six-speed automatic, called the EAT6, and it will soon be available for PureTech110 variants. These come with a 1.2-litre turbo three-cylinder engine producing 81kW and 205Nm.
In the hatch the combination delivers a combined cycle fuel consumption of 4.7L/100km (4.9 in the cabrio), emitting just 108g/km. Part of the low consumption is thanks to reduced internal friction with optimised clutch discs with the EA6T, and oil flow management which can adjust according to engine load.
Citroen says the demand for automatic transmissions in the premium B2 compact segment has increased five per cent this year. Up until the company only offered one auto option, a four-speed, which could only be had with the VTi120 variant in overseas markets.
Since hitting the market back in 2010, Citroen has gone on to sell over 330,000 examples of the DS3. In Australia, the vehicle is not as popular. During 2014 the local arm sold only 134 examples, compared with 1668 examples of the MINI Cooper and 1708 examples of the Audi A1.
Citroen Australia only offers two variants of the DS3 at the moment; the hatch and cabrio. Both are in DSport specification, equipped with a 1.6-litre turbocharged petrol engine producing 121kW and 240Nm. These come with a six-speed manual only.
PerformanceDrive has contacted the local arm for comment on a potential introduction of the new auto for Aussie customers. We will update this story when we hear more.