Holden just doesn't want to let it go, and, for some reason, customers keep buying it. Yep, the now 10-year-old Holden Captiva is around for another year.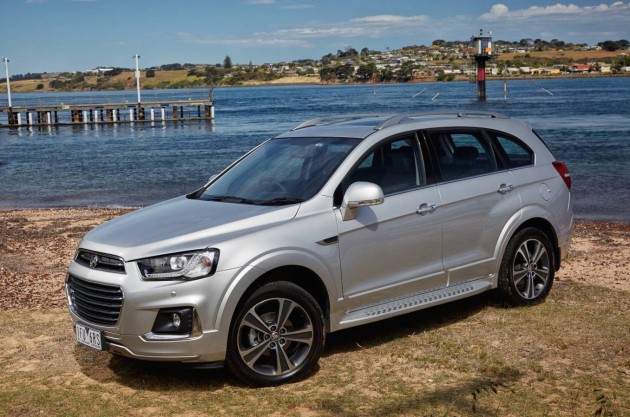 The Holden Captiva is, in our opinion, one of the worst SUVs in the class. In fact, we believe the only reason people keep buying the Captiva is simply because they haven't looked at any of the other, more modern, more economical, better value, and more thoroughly engineered rivals that have since become available.
Anyway, this isn't a review. We're here to let you know there is a facelifted Captiva arriving on the Aussie market early next year, if you're interested. It comes with a redesigned front end, in line with Holden's latest products, as well as an updated interior.
For the dash Holden has implanted its MyLink touch-screen interface incorporating Apple CayPlay and Android Auto technologies. It shows a display for the standard rear-view camera, and for the rear cross-traffic alert system and side blind zone alert which are only available on the top LTZ variant.
Instead of the outgoing Captiva 5 and Captiva 7 badges, Holden is combining the two so that they share the same body design. Buyers can still option for seven seats if they desire. This, according to Holden, simplifies the range.
Specific details on the powertrain options haven't been mentioned at this stage, but it looks like the same old units will be carried across. Holden says both five- and seven-seat versions will be available with a "variety of powertrains" that have "already proved popular with customers".
Underneath it all is the same GM Theta platform from 2006. Australian models are built in South Korea under GM's Daewoo outfit, although it is now known as GM Korea. Prices for the new range are expected to be announced closer to its launch early in 2016.