Aston Martin wants to challenge the way we imagine luxury GT cars, with this, the DBX concept. It's a cross between a GT car, an EV, and an SUV.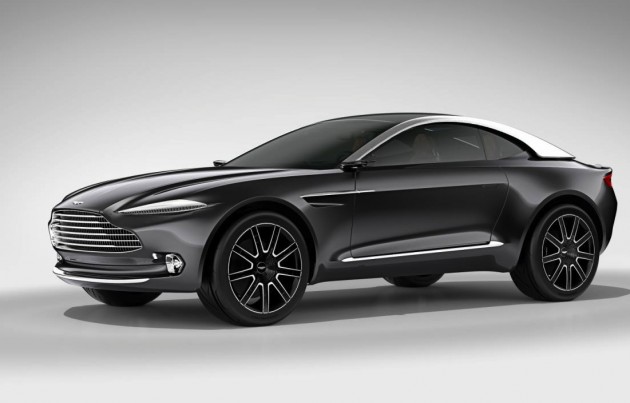 The DBX was proudly unveiled by Aston Martin CEO Dr Andy Palmer, who said: "The DBX Concept is a challenge to the existing status quo in the high luxury GT segment. It envisages a world, perhaps a world not too far away, when luxury GT travel is not only stylish and luxurious but also more practical, more family-friendly and more environmentally responsible."
The last part of that quote is in reference to the DBX having no internal combustion engine on-board, instead being powered by a lithium-sulphur cell electric motor at each of the wheels. There is also an advanced drive-by-wire electric steering system, kinetic energy recovery system (KERS), a set of carbon-ceramic brakes, an all-wheel-drive system, and head-up displays for both passenger and driver.
The styling is everything to be expected from an Aston Martin, with the large gaping grille and sophisticated lines across the bodywork that make every motoring enthusiast's knees weak. Interestingly enough side mirrors may be on the way out, with the DBX employing a set of rear-view cameras in favour of the conventional arrangement.
At this point there are no plans for production but it may eventually inspire a future direction for the luxury brand, although Palmer hinted at potential plans. He said,
"The DBX Concept is more than a thought starter for us and for our customers, though. We will, in due course, be entering a car into the new DBX space and I am very much looking forward to seeing how this concept is received not only here today, but also by our legion of existing loyal customers and by those potential customers around the world who have, to this point, yet to consider one of our cars."