BMW has released another preview for the 2016 7 Series, which is set to reset quite a few benchmarks in the luxury car market when it arrives later this year.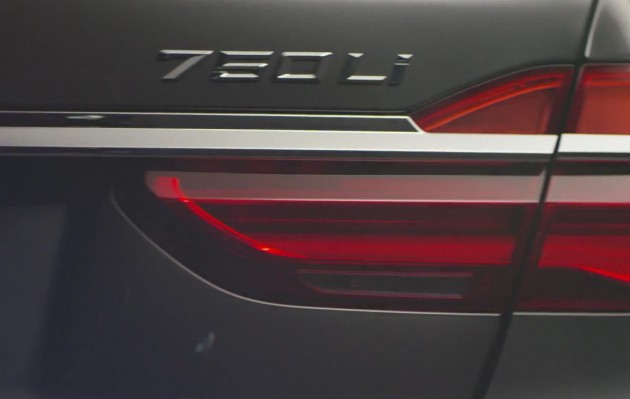 As previously revealed, the new 'G11' 7 Series will showcase a number of industry-first technologies. One of the interesting features is the new key fob, which has its own touch-screen. Through the screen, users will be able to control various aspects of the car including the ability to activate automatic parking without actually being in the car.
Other awe-inspiring technologies will include a new iDrive Touch Display with gesture recognition, a super-comprehensive multimedia interface with a fully digital instrument cluster, laser headlights, and fully adaptable air suspension to support both sporty driving and comfortable cruising.
The new 7 Series will also be made using advanced construction, with lots of carbon fibre to help shed weight. In fact, the roof and pillars are lined with carbon in what BMW calls its Carbon Core, with kerb weight set to drop by around 130kg. Despite the weight reduction, the new model will be more rigid and stronger than the current version.
We don't get to see much in the latest teaser video except the new taillight design and snippets of the exterior and interior. It's all set to take the shape of BMW's latest design theme, with slimmer and wider headlights and taillights, more sophisticated trimmings and dashes of chrome, and a new set of kidney grilles at the front with a protruding nose.
BMW is apparently planning an 'M750i' performance variant this time around, potentially featuring M Performance tuning and styling enhancements. We'll be sure to keep you updated with any confirmation that we hear. All will be revealed on June 10.
https://youtu.be/4FBDvP_wFOI