Powertrain details surrounding the extra-terrestrial AM-RB 001 hypercar devised by Aston Martin and Red Bull have come to light, revealing some racing heavyweights will be supplying the engine and gearbox.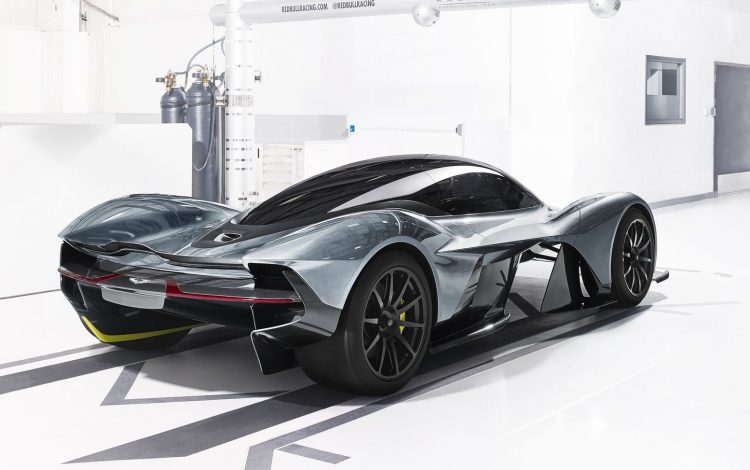 The futuristic design by Adrian Newey will be propelled by a combination of Cosworth 6.5-litre V12, kinetic energy recovery system (KERS), and Ricardo seven-speed sequential gearbox. The expected power output is an outrageous 671kW (900hp). The aim is to make the AM-RB 001 faster than a Forumla 1 vehicle.
Other suppliers include Multimatic for the carbon fibre body, a company that also produces the monocoque for the 2017 Ford GT supercar. Bosch will take care of ECU duties while Alcon and Surface Transforms will make sure the carbon brakes are up to scratch. Designer Adrian Newey spoke of the car and partnership in a statement, saying:
"Much like Formula One, designing, engineering and building a car like the AM-RB 001 is a massive team effort. To achieve great things you need to surround yourself with the best people. Experience, creativity, energy, diligence and perfectionism are absolute must-have qualities in every area of the project. Having great technical partners such as those working with us is both reassuring and motivating. Together we aim to produce an innovative piece of engineering art."
The aim is to offer a power-to-weight ratio of 1hp:1kg, with a braking system that's more than equal to its powertain. Custom deliveries will commence in 2019, with just 150 to be produced, including 25 track-only versions.