Rumours that tech-juggernaut Apple may be developing a car almost broke the internet earlier this year, when Apple started hiring some former automotive industry heavyweights, and testing strange-looking Chrysler Voyagers around its headquarters. Insiders revealed this was part of 'Project Titan'.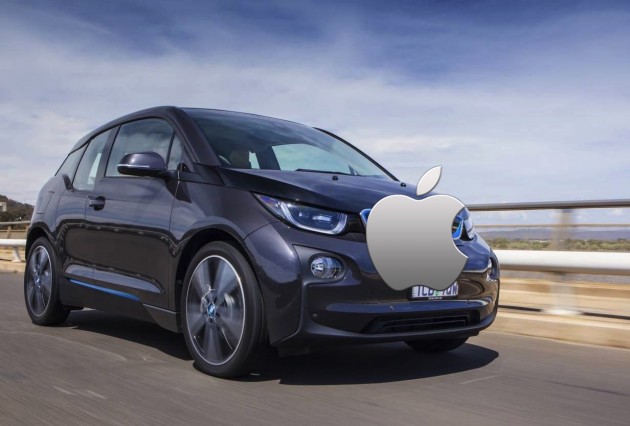 German publication Manager Magazin is reporting Apple indeed wants to build an 'iCar', and is looking at the groundbreaking BMW i3 as a basis. The i3 is one of the first mass-produced cars with a carbon fibre body – befitting of the Cupertino company's cutting-edge approach to its products. Like the i3, the Apple car is tipped to be electric.
Apple and BMW were reported to be in negotiations late last year, but BMW said this was strictly related to infotainment systems.
Other rumours earlier this year suggest the Apple car will be autonomous, following Google's lead in that area of expertise, though the search-engine juggernaut has no plans to release a car to market, just yet. These went into overdrive when Apple hired a suite of engineers and personnel from Tesla, Mercedes-Benz and automotive battery company A123 Systems.
Notably, these also included designer Marc Newson, who designed the 1999 Ford 021C concept (pictured below). The minimalist design of that concept, seems in line with Apple's approach to its products, and could give some indication of what to expect. Automotive industry executives have gone on record saying that Apple's entry into the market would be foolish, given the low margins.
Project Titan might not even see the light of day. Apple has $137 billion in liquid assets, so it can afford to investigate these avenues without necessarily pursuing them. But if it does materialise into a mass-market project it could be a very disruptive force indeed. Feel free to tell us what you think in the comments section below.