The street registered Nissan GT-R quarter mile world record has been broken once again, with a new time of 7.49 seconds. It was set by an Extreme Turbo Systems (ETS) GT-R during the TX2K event in the US.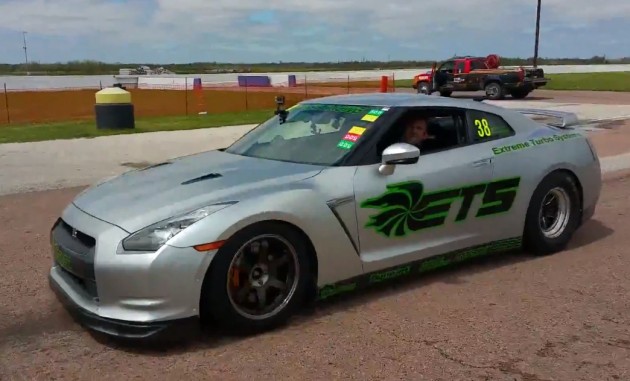 Extreme Turbo Systems are one of the top guns in GT-R tuning, offering a range of street packages and full race setups. The GT-R that claimed the new world record comes packed with pretty much everything the company offers.
In fact, the engine apparently produces around 2000hp at the wheels while running on 55psi. It's understood the team ran the special 74mm turbochargers at around 50psi for the record sprint.
Take a look at the record run in the video below. The official time was 7.49 seconds at 189mph (304km/h). It beats the previous record of 7.7 seconds which was set by the AMS Alpha Omega GT-R.