Kia has unveiled the Kia Cross GT concept car at the 2013 Chicago Auto Show. The futuristic SUV previews a possible new design direction for Kia, particularly in the larger vehicle segments.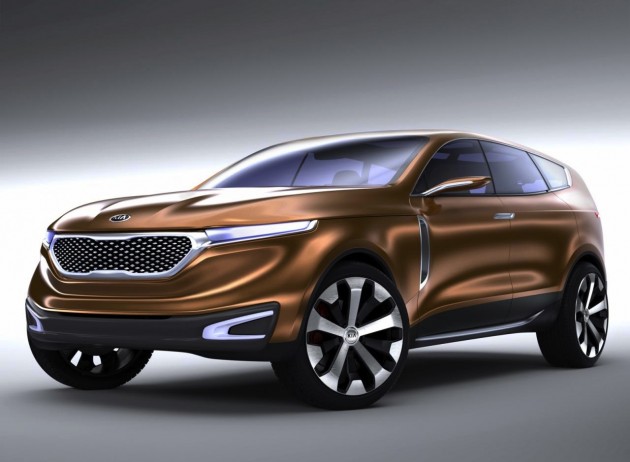 The Cross GT is all about showcasing a possible new design direction for Kia. It's based on the Kia GT concept, which is a striking rear-wheel drive four-door coupe. For the Cross GT, the new body presents a powerful stance yet elegant for a large SUV-style vehicle.
Some of the design highlights include rear-hinge doors, a "clam shell" tailgate, a unique hexagonal sunroof layout, and a four-seat cabin presenting an airy and light environment. Peter Schreyer, Kia Motors Corporation president and global chief of design, recently spoke about the philosophy behind the Cross GT, saying,
"The debut of the GT in 2011 heralded a new frontier for Kia, both from a design and a business perspective.  It beautifully illustrated to the world that the brand was ready to explore the possibility of perhaps one day offering a full-size rear-wheel-drive luxury saloon.  The Cross GT, with its raised stance and large cargo area, allows us to envision the GT in the form of a full-size luxury crossover."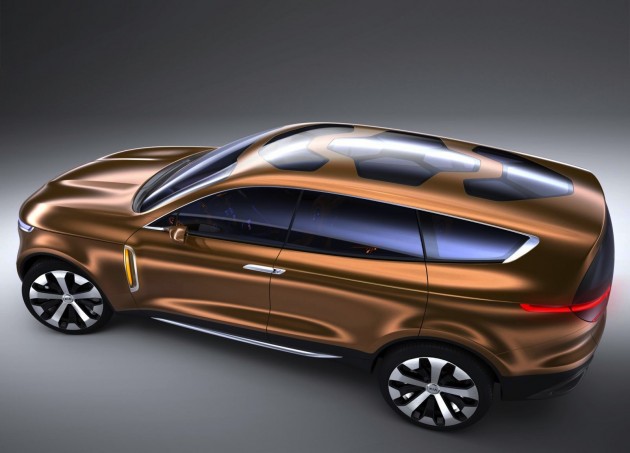 Under the bonnet, the Cross GT features a 3.8-litre V6 petrol engine matched up to an electric hybrid setup. Power is sent through an eight-speed automatic transmission and into an all-wheel drive system.
The package offers a combined output of 298kW and 677Nm, and it can be driven on electric power alone for up to 32km. While 0-100km/h acceleration hasn't been mentioned, Kia says it offers "exhilarating performance" and "superior fuel economy".
Although the concept isn't likely to go into production any time soon, elements of its design may be taken on board for inspiration in future larger models from Kia.