Nissan has given the world the first glimpse of the next-gen, 2016 Maxima with its latest commercial that aired during Super Bowl XLIX.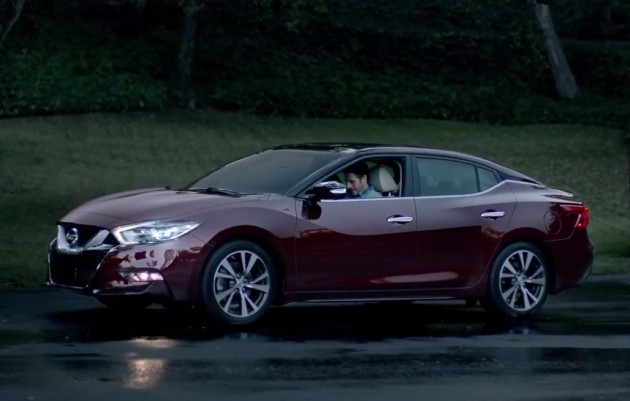 In one of the most unaffordable, yet effective marketing ploys, millions of people around the world were treated to a first glimpse of the Maxima in a poignant commercial from the Japanese manufacturer during the big game.
With more than a few styling cues taken from the Sports Sedan Concept that was unveiled at last years NAIAS, the next Maxima is set to be a striking new addition to Nissan's lineup.
The updated styling may be divisive among customers, with Nissan taking a fresh approach to the design theme of its family sedan. Last year, Nissan North America chairman Jose Munoz hinted the Maxima would borrow several exterior features from the Sports Sedan concept, and his indication would seem spot-on.
Few details are available at this stage regarding the new model, however, it is predicted to be unveiled at the New York Auto Show in April this year. Rumor on the street is that the Maxima will be powered by a 3.5-litre V6 engine that produces 194kW, but this remains unconfirmed.
http://youtu.be/Bd1qCi5nSKw