As predicted, BMW M is just around the corner from unveiling the all-new 2014 BMW M3 and BMW M4 performance cars. Official images have been leaked online through various websites, presumably just hours before its official debut.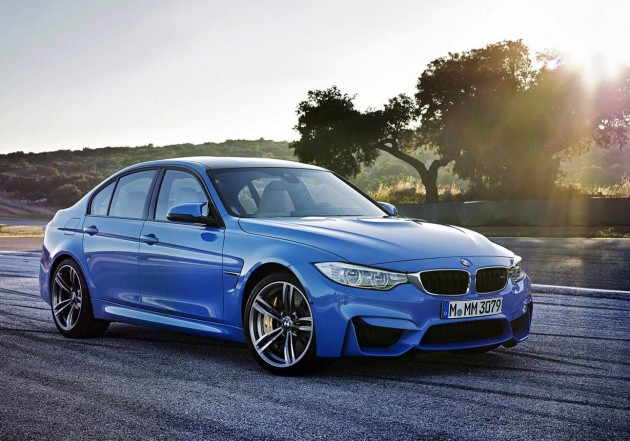 As you can see, the new M3 and M4 are an extension of the BMW 3 Series and 4 Series, with dedicated sports elements to help improve overall performance and visual stance.
The front end uses an aggressive lower spoiler system with the company's latest drooping lip layout, sharp side intakes, and the iconic bonnet budge giving it a tough look.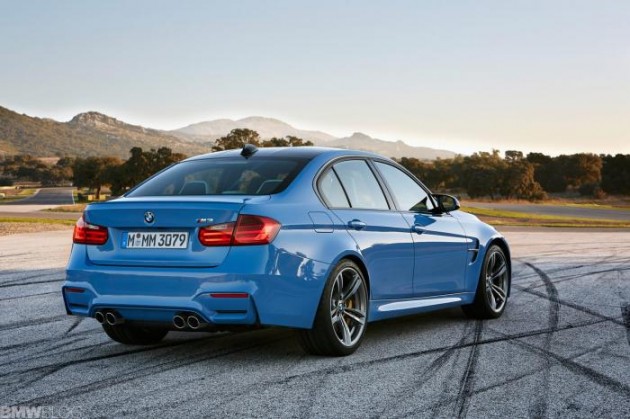 Around at the back the first thing you'll probably notice are the four exhaust tailpipes making their statement, nestled within a neat diffuser system.
The M3 and M4 are of course separated by the amount of doors, with the M4 being the new coupe version while the M3 is a sedan-only nameplate for this generation.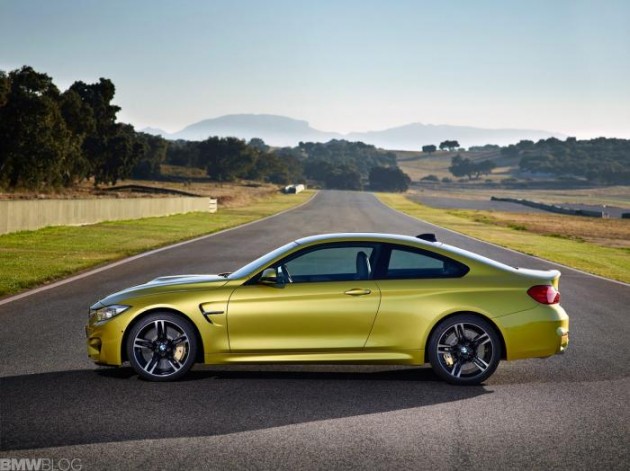 Official specifications are yet to be released, however, the company has previously confirmed the cars will come with a TwinPower turbo inline six engine producing around 316kW and over 500Nm.
For the first time ever, the M3 might be only available with a dual-clutch auto, if the rumours are anything to believe.
We'll be sure to provide full details as soon as they are announced.