The team from BMWblog.com have spotted, what appears to be, the new BMW M5 RingTaxi. It could be just a prototype or apart of an insider wishlist. Either way, the idea of taking a ride in the new BMW M5 around the Nurburgring sure sounds good to us.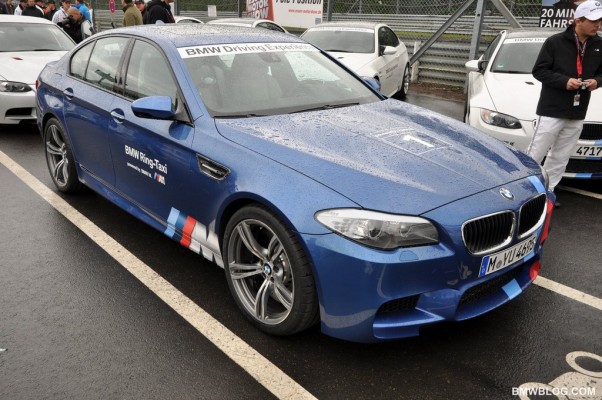 The Nuburgring has been running the Ringtaxi service for decades, including utilising all of the generation M5 sedans; from the original E34 3.5-litre straight-six BMW M5, to the 'tail-happy' 5.0-litre V8 with 298kW.
With the introduction of the latest BMW M5, with its 4.4-litre twin-turbo V8 producing 412kW of power and 680Nm of torque, the car is claimed to manage 0-100km/h in just 4.4 seconds.
It is yet to be officially announced if the new M5 will be included to the RingTaxi fleet, currently consisting of BMW M3 sedans. We will update you on any advances we hear from BMW M in Germany.