Western Sydney LS1 V8 specialist, Russo Performance, offer a drive-in drive-out 383ci stroker package for all 5.7-litre Gen 3 Chevrolet engines. This includes those fitted to a range of factory Holden Commodore models from 1999 up to 2005.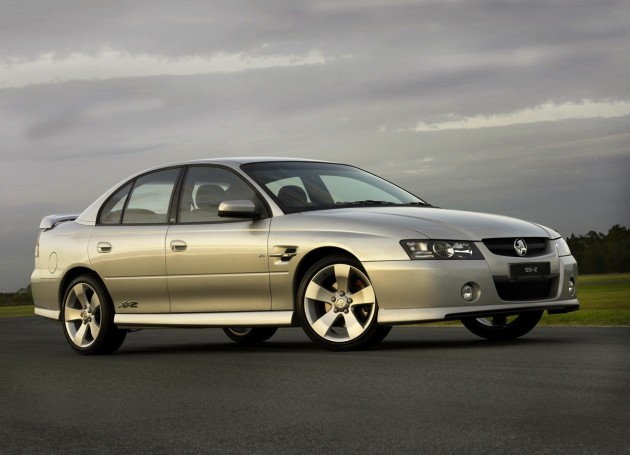 Russo Performance Gen 3/LS1 383 stroker package – information on kit:
The 5.7-litre Gen 3 engine replaced the outgoing cast-iron Aussie 5.0-litre V8 back in 1999 (VT II), and has since proven to be a modifier's delight when it comes to extracting more power.
The Russo Performance 383 stroker package breathes new life into the LS1 V8, replacing the crank, pistons, bearings, oil pump, head gaskets, and camshaft with performance items (all parts listed below).
This is a package that will not only freshen up the engine, but it will provide a significant improvement in engine performance.
The package is stated as a 'drive-in drive-out' setup. Contact Russo Performance for a more accurate estimated job completion time.
Russo Performance Gen 3/LS1 383 stroker package – parts used:
Four-inch Eagle Crank
6.2-inch Eagle Rods
Cleavite bearings
JE forged pistons
File back rings
COMP Cams camshaft, valve springs, retainers and locks
High-volume oil pump
Rollmaster chain
Short balanced, blueprinted and assembled
Russo Performance ported cylinder heads
Cometic head gaskets
Installation and custom dyno tune
Optional upgrades:
CNC Heads (call for pricing)
Russo Performance Gen 3/LS1 383 stroker package – estimated power figure:
Power increases vary, depending on the specific model and other enhancements that may have been made.
The factory LS1 for the Commodore produces between 220kW and 250kW, depending on the variant and year model.
Russo Performance Gen 3/LS1 383 stroker package – price:
$10,950*, including installation and GST.
*Price subject to change
Workshop details: Russo Performance
Owned and operated by two brothers, Russo Performance specialise in GM V8 Gen 3 and Gen 4 engines, offering a vast range of performance upgrades; everything from street cars to high-end racers.
Contact:
Phone: (02) 9607 3024
Fax: (02) 9607 3218
Email: info@russoperformance.com.au
Website:
www.russoperformance.com.au
Address:
5/17 Powdrill Road, Prestons NSW 2170 (map shown below)