Chinese authorities have seized a massive haul of counterfeit Toyota parts, headed for sale here in Australia.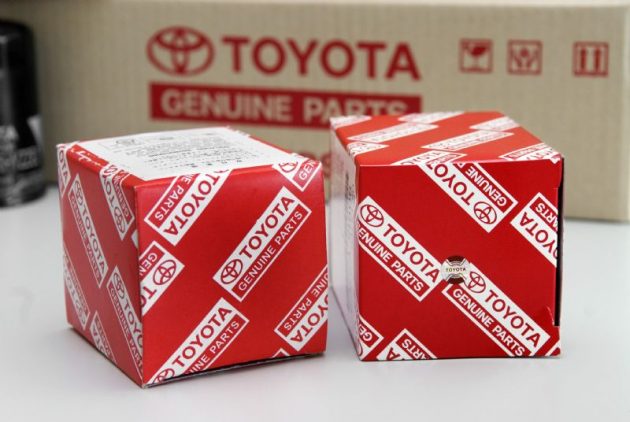 Authorities acted on information provided by Toyota Australia in relation with dealings in the south-east Chinese city of Guangzhou, discovering around 33,000 parts, with an estimated value of over $1 million.
The counterfeit parts included a range of filters, brake master cylinders, brake pads and critical seals for safety equipment like airbags were also seized. Around 55,000 Toyota-branded packages, complete with serial numbers and barcodes were also discovered in the raid.
The raid followed Toyota's recent victory against two retailers that were selling counterfeit airbag components. In the legal proceedings, Toyota discovered details of the source manufacturer of the faulty components, eventually leading to the large-haul discovery. FCAI CEO Tony Weber stressed the importance of fitting a vehicle with genuine parts in statement, saying:
"While this seizure is shocking, sadly it's not uncommon and using counterfeit parts, knowingly or otherwise, means you're taking a huge risk. It offers a clear reminder to consumers that just because they see a branded box, bag or label they shouldn't assume they're buying a genuine part. The way to avoid safety concerns posed by fake parts is to ensure you or your repairer sources genuine replacement parts from the vehicle maker's authorised supply chain."
The parts were manufactured on a large scale. The company involved is also known to be producing counterfeit parts for several other Japanese manufacturers as well.
Discoveries of counterfeit parts aren't uncommon; Ford Australia has in the past seized fake FPV alloy wheels, air intakes and grilles, and Holden also discovered a shipment of body panels, alloy wheels, taillights, radiators and grilles, headed for Australian customers.