Toyota Motorsports has revealed its new electric weapon it will run in the 2012 Pikes Peak International Hill Climb next month, called the Toyota EV P002.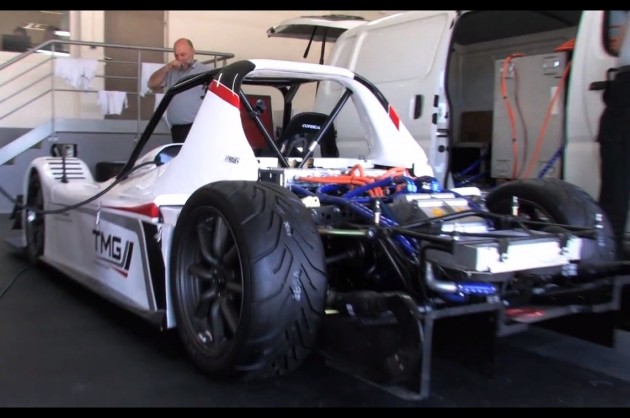 The special racer is based on the Radical SR3 track car, only it's powered by a 42kWh lithium-ceramic battery feeding power into two electric motors. Both of them combine for a total output of 350kW and 900Nm.
Specific weights have not been mentioned, however, the EV P002 is still likely to be very light even with the added mass of the batteries and motors over the normal Radical SR3 (around 500kg).
Japanese rally driver Fumio Nutahara will race it up the mountain in Colorado in the electric vehicle category. The famous climb will take place on July 8.
Click play on the video below for a bit of a preview. It must be a very strange sensation driving something that doesn't actually rev. It sounds like a big remote control car.