Lotus is the first of the big F1 teams to unveil its new 2013 car for the upcoming season. Called the Lotus E21, the car will be driven by Kimi Raikkonen and teammate Romain Grosjean, carrying over from last year.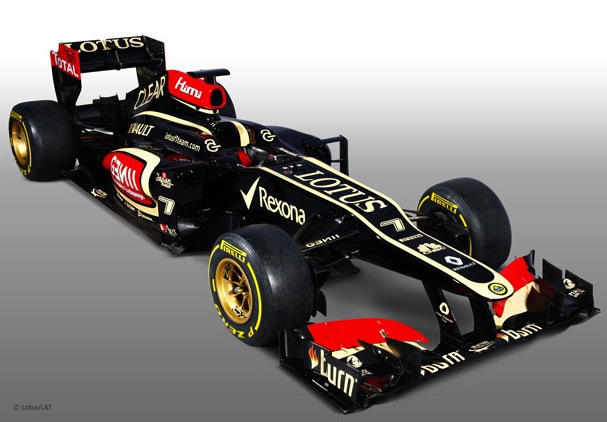 The regulations for all teams has changed for the 2013 season, and one of the most interesting changes is all F1 cars are now allowed to use a panel to cover over the kinked nose that was introduced last year.
Many teams are expected to use a panel not only for cosmetic reasons, but also to add front end downforce. It appears Lotus has selected not to incorporate a panel. Even so, the nose area has be revised. James Allison, Lotus F1 technical directo, recently explained,
"We have not done it yet because the cosmetic panel would weigh a few grams and with a Formula One car putting a few grams on that you don't need to is anathema.

"But if we find a cosmetic panel that looks nice but much more importantly and crucially gains us a bit of downforce we'll pop it on quick as you like."
In other areas, the 2013 Lotus E21 F1 car features redesigned aerodynamics around the exhaust outlet system. The gases will now be utilised to help create additional downforce near the rear wheels. Such a setup is already used on the 2012 Red Bull Racing F1 car.
Other major rule changes for the 2013 season include an increased minimum weight, as well as some restrictions on driver's use of the DRS adjustable aerodynamics system (now only to be used on certain areas of every track).
The 2013 F1 season will kick off in Australia on the weekend of March 17. Other F1 teams are expected to unveil their cars in the coming weeks. Ferrari will unveil its car tomorrow.