Since arriving on the scene two years ago the Toyota 86 has become a sales success and a driver's dream. Here are the top 10 reasons why Australians love the modern-day 'hachi-roku'.
Price
When the Toyota 86 first went on sale in Australia in 2012, most were very skeptical about its starting price. That was before Toyota Australia announced it would kick off from just $29,990. This makes it a very accessible sports car, and certainly the most accessible offering that presents a well-sorted rear-wheel drive layout. Its nearest rival in terms of layout is the BMW 220i and Nissan 370Z, which start at 50,500 and $59,930, respectively.
Brand reputation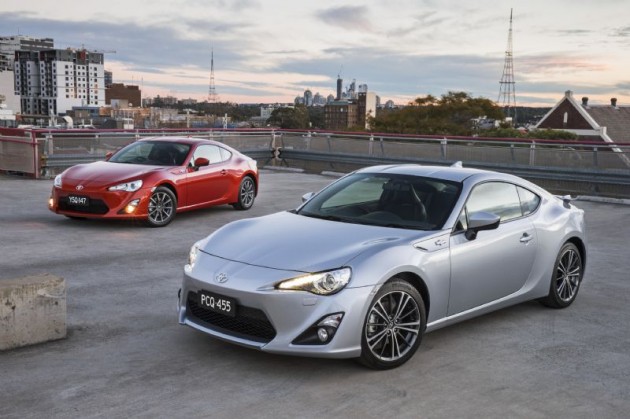 Toyota is the most popular car brand in Australia, by far. During 2013 Toyota Australia sold a whopping 214,630 vehicles. This surpasses the runner up brand, Holden, by over 100,000 vehicles (112,059). The fact that it can outsell home-grown and locally produced products from Holden says a lot about how much trust buyers have in Toyota. It just so happens Toyota is also one of the most trusted brands in the world, offering some of the most reliable products on the market.
Reliability
Even though the Toyota 86 is actually built by Subaru, or more accurately, its parent company Fuji Heavy Industries, most buyers know Toyota would never put its badge on something that wouldn't stand the test of time. The 86 comes with a three-year/100,000km warranty, further supported by capped-price servicing which limits scheduled service costs to a fixed price.
Powertrain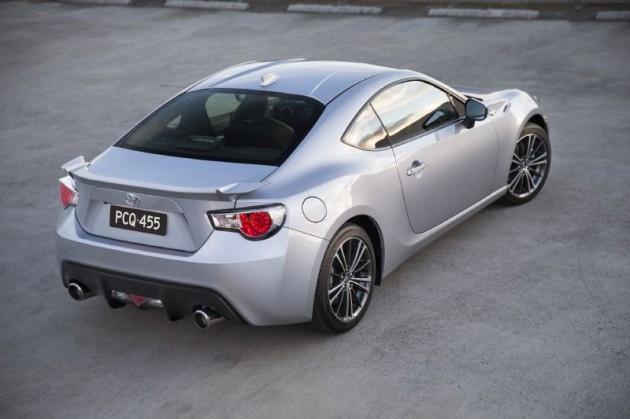 All variants of the 86 – GT and GTS – are propelled by a 2.0-litre boxer engine developed mostly by Subaru with Toyota technology. The boxer layout ensures the centre of gravity is as low as possible while also helping to keep the bonnet low and sharp, in true sports car fashion. The unit produces 147kW of power and 205Nm of torque, which most would agree is the perfect amount to ensure optimum balance. Australians enjoy performance and enjoy exploring the limits of a machine. And in the 86, drivers of almost all experience levels are able to confidently play with its limits.
Design
Who doesn't find appeal in a low-slung two-door sports car? There aren't many around these days, not like the classics from the '60s, '70s and '80s. To the untrained eye the 86 looks like a much more expensive vehicle than it actually is. This not only makes owners feel good about owning an 86, but also allows them to admire the car every morning when they jump in, and turn back and admire it more every time they say goodnight.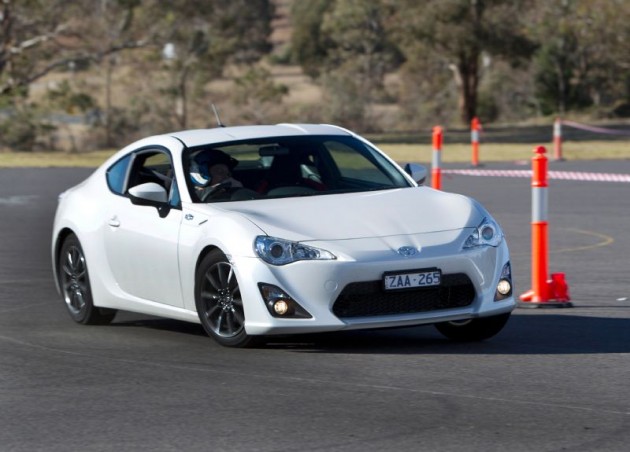 Tuning potential
Under the bonnet the 2.0-litre boxer engine is eagerly awaiting a turbocharger kit or supercharger kit. There are loads of drive-in drive-out packages around that punters can buy for the 86. Aside from the engine, the handling can also be enhanced very easily with a plethora of suspension upgrade options out there. If it's style you want, the Toyota 86 lends itself very well to everything from aftermarket wheels to muscly wide-body bodykits. In fact, Toyota Australia has told us it purposely introduced 16-inch wheels for the base model because it knew a lot of buyers would swap these for their own customised look.
Handling
If you haven't yet driven a Toyota 86 and you love driving, all we can say is get into your local Toyota dealer now and take one for a test drive. It is one of the best handling vehicles on the market. It's rewarding for those who like to hit the limits and drift, and composed and confident for those who like to go for a Sunday drive along a winding coast road. It is one of the least intimidating yet very well-sorted cars you can get. Part of this comes thanks to the engine which is not too powerful for the car, and the brakes which can withstand repeated abuse. The manual versions are equipped with a limited-slip differential as standard too.
Standard equipment
Even though prices start at a measly $29,990, both variants of the 86 come with an impressive list of standard features. From the hunkered down buckets seats (height adjustable for the driver) to the front strut brace between the suspension towers, and to the dual cannon-style exhaust firing out from the rear diffuser, it's ready to go straight from the showroom. It also comes with a reasonable level of luxuries and conveniences, such as Bluetooth connectivity, keyless entry, cruise control and a trip computer are all standard across the board. The GTS adds GPS satellite navigation and a touch-screen interface.
Popularity
Most people like to follow fashion, and at the moment, the Toyota 86 is a hot item in the car scene. So far this year Toyota Australia has sold 2159 examples of the 86, making it the most popular vehicle in the sub-$80k sports car segment. It outsells its nearest rival, the Hyundai Veloster, by 526 (as of June VFACTS figures). Around the world, the 86, or GT 86 as it's known, has already won the hearts of over 100,000 buyers. A remarkable 10 per cent of those are Australian sales.
P-plate eligible
If you're a young car enthusiast who is really keen to hone your driving skills and get right into motoring straight off the bat, the Toyota 86 is one of only a few genuine sports cars on the market which is P-plate eligible. It's also cheaper to insure than most turbo competitors, and the starting price of $29,990 means it is completely within reach.
For more information and images be sure to head over to our comprehensive Toyota 86 review. And see below for our engine sound and 0-100km/h video.
You can save thousands on a new 86 by clicking here and filling out the quick form.