Welcome to the Thunderbolt, a one-off design study based on the Aston Martin Vanquish. It was created by the man behind the designs of the DB9 and V8 Vantage.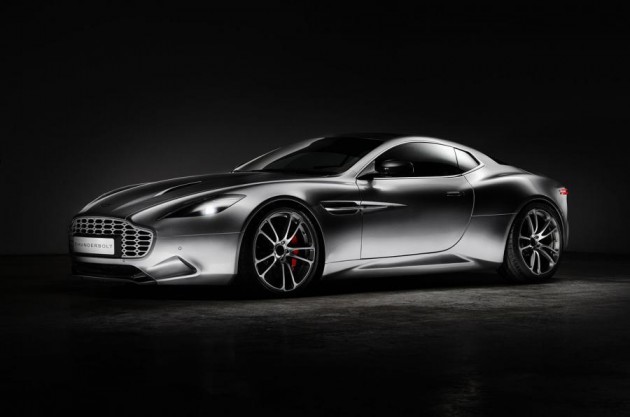 Henrik Fisker, formerly a designer at Aston Martin turned company director who is now employed as a design consultant for various manufacturers, is the man responsible for this piece of art.
"I wanted to create an elegant beautiful GT sports coupe, with pure emotional sculpture, that would stay timeless," said Fisker.
Based on the V12 Vanquish platform, the Thunderbolt rides on new 21-inch alloy wheels and sits 15mm lower to the ground than the Vanquish. And in a nod to the past, it features a coach-built carbon fiber body.
There is new curve or shape on almost every inch of the bodywork, as well as a bigger front grille, a more inclined sloping roofline, redesigned LED taillights, a rear-mounted spoiler, triangular air intakes and new blade-like headlights, and who can resist blade-like headlights…
Inside there is the same meticulous attention to detail that you'd expect with a one-off like this, with some added technology to keep you connected. The Thunderbolt features a world-first 11.6-inch curved control screen, which is also adjustable to suit the driver and has been designed to reduce reflections and glare.
Henrik Fisker has also called on his partnership with Swiss watchmaker Maurice Lacroix, with a Skeleton chronograph as a feature piece of the handcrafted dashboard. The leather has been sourced from Italy-based furniture maker Natuzzi, and there is also a champagne holder to keep your Don Perignon cool and crisp.
While this car remains a one-off design study, Galpin Motors (owner of the largest-volume Ford dealership in the world) is willing to discuss a run of an "extremely limited number of additional cars".