Volkswagen Group's spicy Spanish outpost SEAT will bring an all-wheel drive version of the Golf-based Leon Cupra to the European market. The Leon Cupra is the former front-drive Nurburgring record-holder.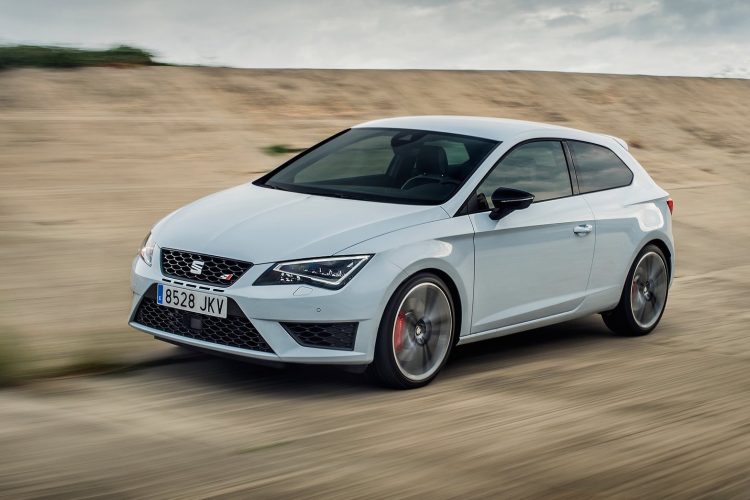 Presently the fastest Leon variant is the Cupra 290 (pictured), with 216kW fed through the front hoops. According to Autocar, the AWD driveline will allow for more than 300hp (224kW), possibly in the region of the Focus RS rival's 257kW number. This would comfortably exceed the Golf R's 206kW that sees it sprint from 0-100km/h in 4.9 seconds.
The all-wheel drive system will be of the Haldex variety, like in the Golf R, and the gearbox is most likely to be a six-speed DSG dual-clutch auto.
In addition to this, a digital instrument display similar to Audi's virtual cockpit seen in the latest A4 and TT is set to allow high degrees of customisation between speedometer, navigation, infotainment and possibly lap times and telemetry for hardcore enthusiasts.
SEAT is also said to launch the Ateca Cupra SUV, which is a sporty, Latin-flavoured variant of the newest Tiguan. This performance-focused variant could give it a real point of difference in the entry-level compact SUV market. Aside from this the next-generation Ibiza based on the Polo is expected next year too.
Look for the AWD Leon Cupra to hit European markets next year, but not in Australia since the brand has not been active since the late 1990s when SEATs were featured as prize cars on The Price is Right.