Energy drink and Formula 1 super-brand Red Bull is reportedly preparing a road-going hypercar, targeted at the likes of the McLaren P1 GTR and LaFerrari FXX K.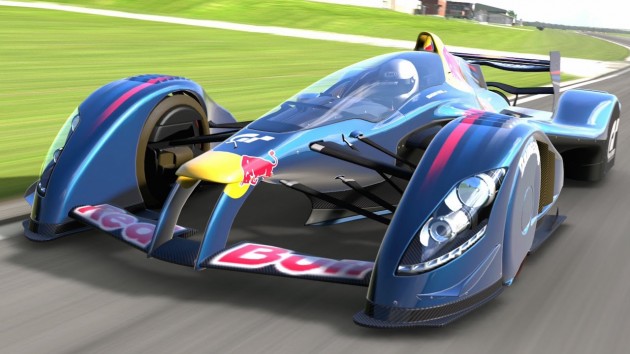 Said to be coming around 2018, Red Bull's legendary designer of its Formula 1 cars, Adrian Newey, is apparently collaborating with Aston Martin to put together something that will no doubt be extremely special.
Given that Aston Martin has announced it will shift to Mercedes-AMG powertrains, one can expect that this will be the power source for the stampeding taurus's new hypersonic weapon.
There are also whispers that this collaboration opens the door for Aston Martin to enter F1 at some point as well, though this is nothing but speculation.
This information came to light at the Goodwood Festival of Speed, where Red Bull chief Christian Horner revealed to Autocar that Newey is keen to develop a road car. He said,
"It's something that Adrian is keen to do as a legacy project. At the moment our focus is on being a Formula 1 constructor, but as we see more technology cross over with the road car market, it's something that will organically grow."
This would represent an exciting new area of growth for the brand, which has also developed virtual hypercars for Gran Turismo capable of nearly 500km/h – in the game.