As far as getting overtaking goes, there is no shame in being overtaken by a Bugatti Veyron we say. A driver cruising along in Sun Valley, Idaho, recently experienced the pleasure of being overtaken by not just one Veyron, but six.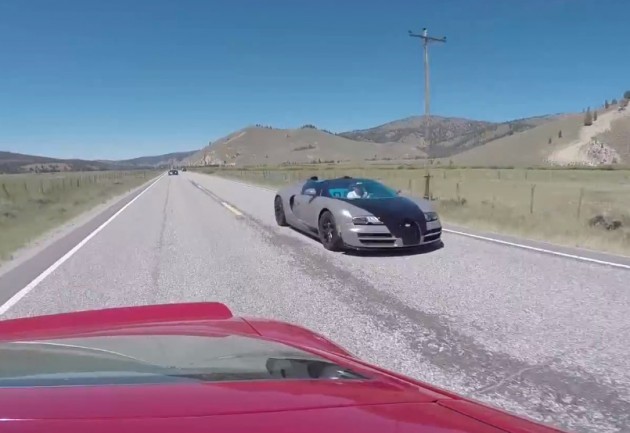 The Bugatti Veyron is the nameplate of the world's fastest and most extravagant production vehicle. Power comes from an 8.0-litre W16 quad-turbo engine producing a minimum of 736kW, and up to 883kW in the form of the now sold-out Veyron Super Sport.
These six examples were taking part in the Sun Valley Road Rally, which runs a certain schedule for all participates. These guys were probably a bit behind and making up some time by the looks of it.
How fast do you think they were going? Take a look below.