Yes, the popular little hot hatch from Volkswagen is about to get more powerful. Reports have it the next, 2012 Volkswagen Golf GTI Mk7 will come with around 164kW of power (220hp), up from the current 155kW.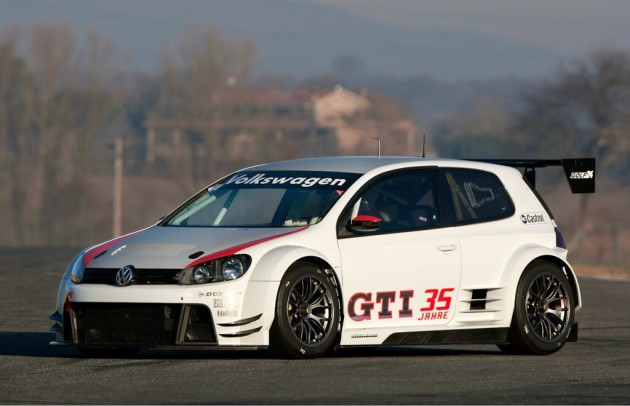 (this is not an image of the actual Mk7 Golf GTI, obviously, but it's pretty fat and therefor fitting to the story… a bit)
Like most new models, power will be up from the predecessor. This will mean the Mk7 GTI will be the most powerful standard Volkswagen Golf GTI in the model's 35-year history. Extra power will come from a number of engine tweaks to the current EA888, 2.0-litre turbocharged four-cylinder engine. In particular, there will be a new valve spring system which has been developed by Audi.
Various international reports have indicated the new will also receive a wider and lower profile than the current model, with widened track front and rear. Recent reports say the front will also get a new electronic locking front differential setup, to improve in-corner acceleration and traction off the mark.
On top of these new Mk7 Golf GTI details, the top-spec Volkswagen Golf R Mk7 will also get a number of revisions, although details are still a little iffy at this stage. A report from Autocar in the UK says Volkswagen will be announcing a Golf R Cabriolet for the first time with the new Mk7 Golf, powered by a 199kW-plus 2.0-litre turbocharged engine. A Golf GTI Cabriolet is also on the cards.
The new Volkswagen Golf GTI Mk7 is expected to be unveiled some time in 2012.