Mercedes-Benz has revealed plans to introduce an AMG Sport sub-brand which will bring a full catalogue of optional products to the showroom range.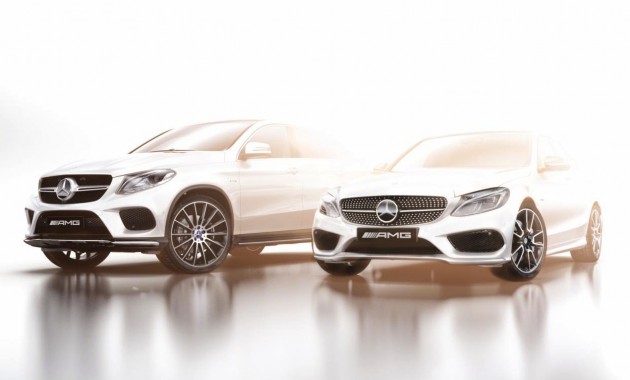 It's basically the German brand's answer to BMW's M Performance sub-brand, where buyers will be able to select between a range of bespoke parts and technical refinements. It will also allow the AMG brand to become more accessible to a wider variety of buyers.
Mercedes says the product line is being set up to fill the gap between regular models and the higher end AMG flagship models. Its aim is to open up new customer groups and raise the company's profile. Tobias Moers, chairman of the board of management of Mercedes-AMG GmbH, said,
"The new Sport models represent a convincing proposition for our customers: genuine sports car technology becomes accessible, appealing to an even broader-ranging clientele worldwide. For all our dynamic growth, we remain true to our brand claim of 'Driving Performance'."
So what will be available, specifically? Well, the company says uprated engine outputs will be on offer, all-wheel drive in some markets, and unique chassis components and braking systems taken from the top AMG models. We can also expect to see various cosmetic options such as special bodykits and spoilers, and alloy wheels.
In a somewhat cheating way, the new family of options will bring AMG's overall fleet emissions and fuel consumption down. Unlike Audi's Sport Quattro division and BMW M's division, AMG does not currently offer efficient diesel-powered sports cars.
All current AMG models come with a high-powered, often twin-turbocharged petrol engine. By expanding out to lesser models with smaller capacity motors, the new product line will contribute to AMG's overall average environmental figures. Mercedes said,
"The introduction of the Sport models in 2015 will make an additional significant contribution towards lowering the fuel consumption of the AMG fleet."
The first two vehicles to showcase the personalisation potential will be revealed at the 2015 North American International Auto Show in Detroit in January.