First the first time ever in the history of the icon, the 2015 Ford Mustang is set to adopt a new independent rear suspension layout. This replaces the current live axle arrangement the model has being using, in various forms, from the very first generation.
(Rendered speculation only)
The news stems from recent spy images that have been captured by experts in the industry, showing the underside of a 2015 Mustang prototype. It's unclear what style of IRS we're talking here, however, it does prove Ford is at least testing out such a layout.
Reports say the layout seemed to incorporated aluminium control arms, helping to reduce weight. Of course, prototypes are simply test beds, and the exact setup may not be transformed on the production model.
As we've learned, the next-generation Mustang is set to be one of Ford's new global vehicles. Utilising IRS would certainly build its appeal in European markets, where almost all sports vehicles use independent front and rear suspension.
No new information has come through in regards to the engine options for the new Mustang. As far as we know, it will come in range-topping V8 form, while an EcoBoost twin-turbo V6 is also on the cards.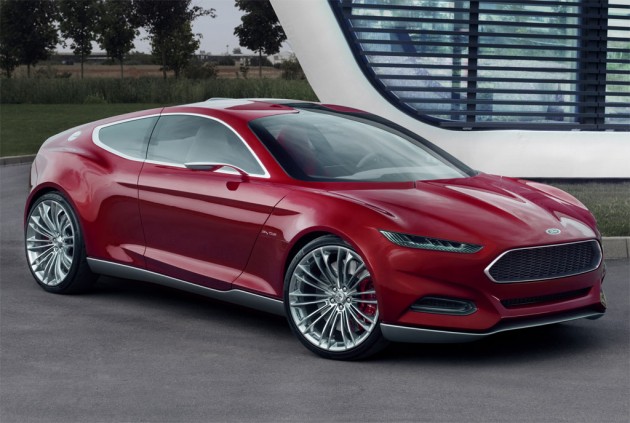 Styling-wise, it's understood the muscle car's design will be inspired by the Ford Evos concept car (above).