It's official, Holden will close down its manufacturing operations by 2017. GM will transition into a national sales company for Australia and New Zealand, and significantly reduce its local engineering operations.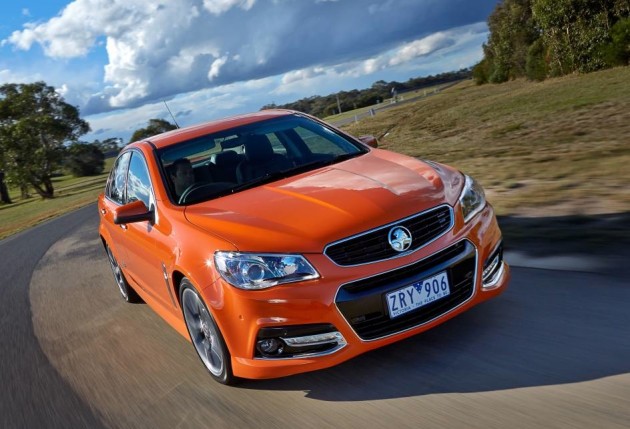 It was seen as inevitable by many experts but now it is well and truly happening. Dan Akerson, GM chairman and CEO, has stepped to advise the plans. He said in a statement,
"We are completely dedicated to strengthening our global operations while meeting the needs of our customers.

"The decision to end manufacturing in Australia reflects the perfect storm of negative influences the automotive industry faces in the country, including the sustained strength of the Australian dollar, high cost of production, small domestic market and arguably the most competitive and fragmented auto market in the world."
Holden says approximately 2900 local jobs will be affected over the next four years, including 1600 in the manufacturing sectors in South Australia, and 1300 in Victorian operations. Mike Devereux, Holden chairman and managing director, said,
"This has been a difficult decision given Holden's long and proud history of building vehicles in Australia. We are dedicated to working with our teams, unions and the local communities, along with the federal and state governments, to support our people."
Holden says the Holden nameplate will live on beyond 2017 through the GM national sales company with parts distribution and a global design studio.
Holden sales and service will continue through the large Holden dealer network, with spare parts and warranty terms remaining unchanged. Devereux said,
"GM remains committed to the automotive industry in Australia and New Zealand. We recognise the need for change and understand the government's point of view.

"Moving forward, our business model will change significantly however, GM Holden will remain an integral part of its communities and an important employer both directly and through our dealers."
Unfortunately, all of this will mean the Commodore will no longer be made here. The iconic and now legendary Aussie sedan is expected to depart and make way for other GM products from overseas, potentially carrying on the Commodore nameplate as a re-badged GM product.
The announcement comes after Prime Minister Tony Abbott last week announced he would not hand over any more than the $275 million pledged to the company by the former Labor government in 2012.
The announcement is also a massive blow to the Australian car industry, following Ford's announcement in May it would close its Broadmeadows and Geelong plants in October 2016.
In other General Motors news, the company has appointed Mary Barra as CEO. She will be the first woman to be given the role in the company's history.
Sean Thompson contributed to this report