While the Dodge Challenger and Charger Hellcats are withheld from the Australian market, plans to introduce a Chrysler 300 Hellcat could finally get local muscle car fans into a 527kW sedan after all.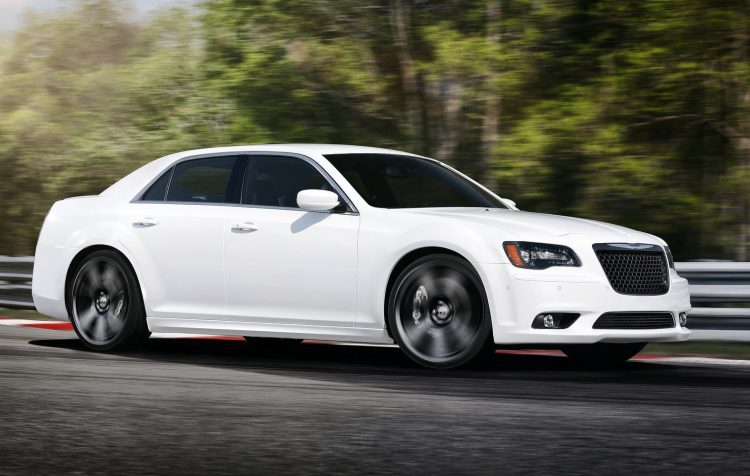 According to a recent Automotive News report, Chrysler is planning a redesign for the 300 sedan. It was understood it would get rid of the old Mercedes E-Class-based platform and switch to the newer Giorgio platform found under the Alfa Romeo Giulia and Stelvio. But instead, it's said it will stick with the same platform although heavily revised. This alone should make the 300 a more dynamic driving machine.
But of course the biggest news is that, in the meantime, the current model is set to take on board Dodge's 6.2-litre supercharged V8 'Hellcat' engine, which belts out a whopping 527kW in other applications.
The report says Chrysler will put the Hellcat engine into the current muscle car later next year. It will likely be the last hurrah variant for the existing, long-toothed model generation.
At this stage it's too early to know if the same 527kW tune will carry across, but given the Dodge Charger (including Hellcat) is based on the same Chrysler LX platform as the current 300, we see no reason why power won't stand at that same mark. (The two-door Challenger is based on a slightly shortened version known as the LC platform.)
Chrysler first introduced the latest-shape 300 back in 2005. It is one of the oldest passenger cars still on sale today. Some of the platform is made up of old Mercedes-Benz S-Class and E-Class parts, including W211 E-Class rear suspension.
EDIT: A previous version of this story said the new 300 will adopt the Alfa Romeo Giorgio platform. That won't be the case, as stated in the now-edited story.