Holden Special Vehicles's (HSV) Australian rear-wheel drive sign-off will purportedly entail a three-prong range of GTS-based models, including an updated GTS, GTS-R and a more hardcore 'GTS-R W1'.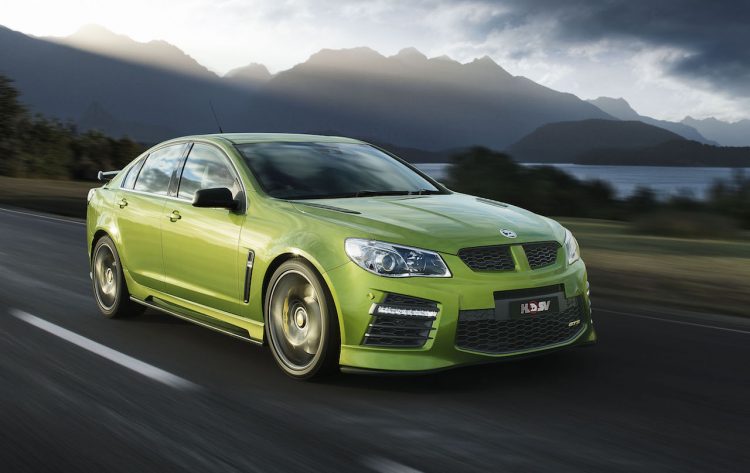 According to Motoring.com.au, the most powerful and fastest HSV ever will be part of the MY17 range, due in the second quarter of 2017. W1 is said to be a reference to Walkinshaw, a company that owns a majority stake in HSV. Walkinshaw is set to become home to the facility that installs the rumoured LS9 in the W1, unlike the LSA and LS3 engines that are installed at Holden's Elizabeth plant in South Australia. W also has references in the W427 of 2008 – HSV's most expensive car to date, at $150,000 for the 7.0-litre 375kW brute.
The GTS-R W1 is expected to raise that benchmark higher with a sticker price somewhere in the region of $170k. A large portion of this is said to be the $30,000 cost of the LS9 engine, which can be seen in the US-only Chevrolet Corvette ZR1.
It's said that the regular GTS-R will get a slightly tweaked version of the current LSA, while the GTS-R W1 will feature the ZR1's 6.2-litre supercharged LS9 powerplant. In that application it develops 476kW and a frightening 820Nm. This could be enough to see these cars drop below the 4.0-second barrier for 0-100km/h. This is similar power to a V8 Supercar but significantly more torque. Braking duties are to be attended to by an uprated AP racing setup.
Details about the differences between GTS-R and W1 are scarce at this point, other than the W1 being limited to around 250 units and featuring V8 Supercar-spec Supashocks instead of the Magnetic Ride Control of the standard HSV GTS. The original VS GTS-R of 1996 (aka the 'Atomic Banana') was also available in two states of tune, with a 230kW blueprinted model available at additional cost.
PerformanceDrive contacted HSV's public relations department for comment but unfortunately, as usual, they told us they don't comment on future products or speculation.
We will bring you more details as they come to hand, including those of HSV's future after this last round of GEN-F-based cars for MY17.